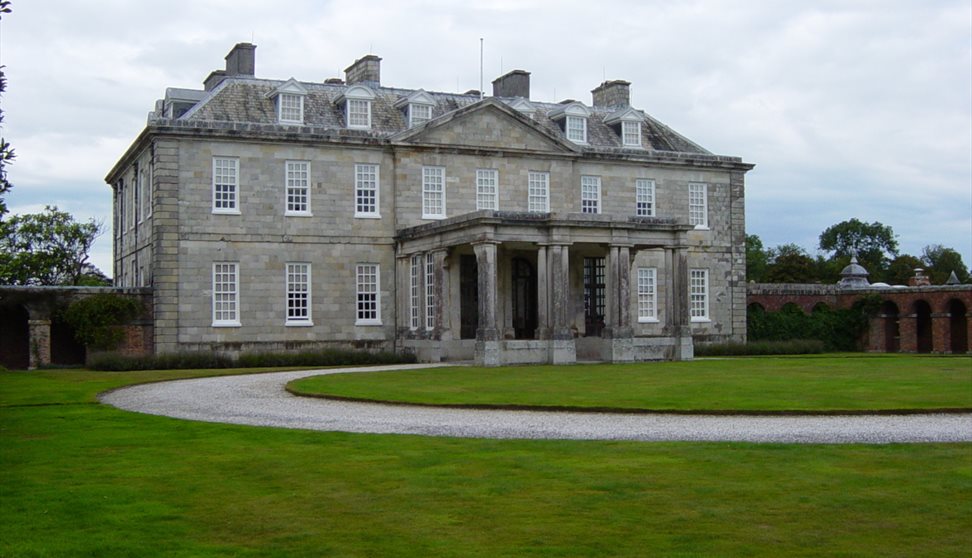 About us
WHAT YOU NEED TO KNOW
TORPOINT, CORNWALL
OPENING TIMES
Antony House (10th March-4th November) open Tuesday, Wednesday, Thursday & Sundays: 1pm-5pm


To view more opening times (inc. the Gardens) please visit the Antony House website.
ADMISSION
For full list of prices for Antony House & Gardens please visit their website.
ABOUT
Superb early 18th-century mansion set in parkland and fine gardens
Faced in silver-grey Pentewan stone and flanked by colonnaded wings of mellow brick, this classically beautiful house is a beguiling mixture of the formal and informal. Still the home of the Carew Pole family, it contains fine collections of paintings, furniture and textiles.
The grounds bordering the Lynher estuary, landscaped by Repton, include a formal garden with topiary, a knot garden, modern sculptures and the National Collection of Daylilies.
The Woodland Garden, owned and run by the Carew Pole Garden Trust, has outstanding rhododendrons, azaleas, magnolias and camellias.
Antony was used as the film set for Walt Disney's Alice in Wonderland, directed by Tim Burton.
Don't miss
■Create stories inspired by our magical landscape
■Soak up the unique atmosphere of a family home
■Hunt for the modern sculpture installed throughout the gardens
■Smell the delicious sea air and seasonal plant scents
■Sit on the terrace and enjoy breathtaking river views
■Explore the welcoming wide-open spaces
TripAdvisor
Opening Times
open
(10 Mar 2020 - 4 Nov 2020)