Platinum Jubilee celebrations with Plymouth Libraries
Tea parties and jubilee themed activities will be held at all libraries from Monday 30 May to celebrate the Platinum Jubilee.
---
Jubilee tea parties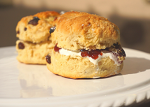 Plymouth Libraries will be holding tea parties in the run-up to the Platinum Jubilee Bank Holiday.
Join them for a cream tea as well as crown making, quizzes and more.
Find out when tea parties are happening at your local library by checking our events calendar on the Plymouth Libraries app or by visiting their website.
Make Platinum Jubilee bunting or your very own crown!
Get involved in Plymouth Libraries Jubilee celebrations. These include:
Regal Rhymetimes and Storytimes
Crown making competitions
Make bunting to hang in your library
Big Jubilee Read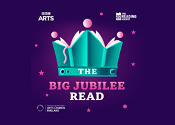 The Reading Agency and BBC Arts have launched the Big Jubilee Read, celebrating 70 great titles from across the Commonwealth to coincide with the Platinum Jubilee.
To find out more about the titles chosen and their authors visit the BBC Arts website.
All titles are available to borrow from Plymouth Libraries either in physical format or on eBook or eAudiobook via the Libby app.
Bank Holiday opening hours
All Plymouth Libraries are closed for the bank holidays on Thursday 2 June and Friday 3 June.
You can find out our regular opening hours on their website.
eBooks, eAudiobooks, eComics, eMagazines and eNewspapers are available 24 hours a day with the Libby app and the BorrowBox app.