Pirate's Party - Cocktails and Food
Ahoy me'hearties
The pirates have always been famous for their drinking abilities! And although we hear of pirates 'drowning in rum' whenever they had the opportunity, they also liked to drink gin.
For this year's virtual Plymouth Pirates Weekend, some of our Waterfront businesses have been busy preparing some fantastic cocktail and foodie demos which you may like to try.
These include:
The Gimlet, by The Refectory Bar
Tobagan Spiced Curried Crab, by Hook and Line
Pier Masters - Marmajito
Rum Punch
We also have some pirate cocktail recipes which do not include alcohol, which children may enjoy too.
These include:
Watermelon Lemonade
Cranberry Sangria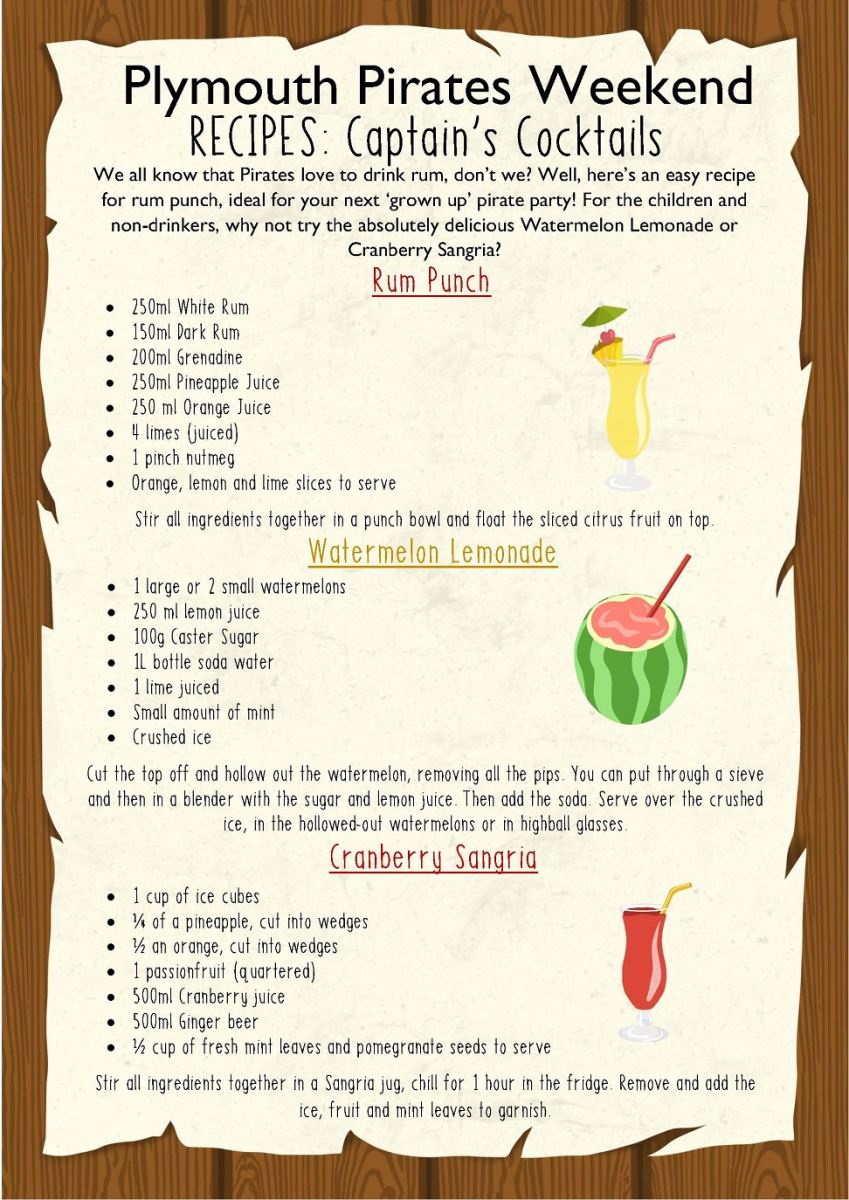 The Refectory Bar
The Gimlet recipe:
50ml Plymouth Navy Strength
20ml Fresh Lime Juice
10 Sugar Syrup
Add all of the ingredients to a shaker, shake well with ice before fine straining in to a rocks glass (tumbler) filled with ice.
Sugar syrup:
2:1 Sugar:Water (hot so the sugar dissolves)
E.g 50g sugar would require 25g water or if making the sugar syrup in a measuring jug, if you fill to the 100ml mark with sugar (level) you would then add water until the volume total was 150ml.
The Hook & Line - Tobagan Spiced Curried Crab
Pier Masters - Marmajito
Pilgrims Ice Cream
Pilgrims Ice Cream, on the Barbican, will be selling some delicious pirate treats for you to enjoy.
You may want to include some refreshments, whilst seeking out the diamonds on the Diamond Treasure Trail