Plymouth has some great open spaces, why not discover somewhere new to meet friends or family this Easter.
Not only are open spaces good for our well-being, but are one of the few places you can now meet up with family or friends either as as two households or up to 6 people in line with the latest easing of restrictions.
---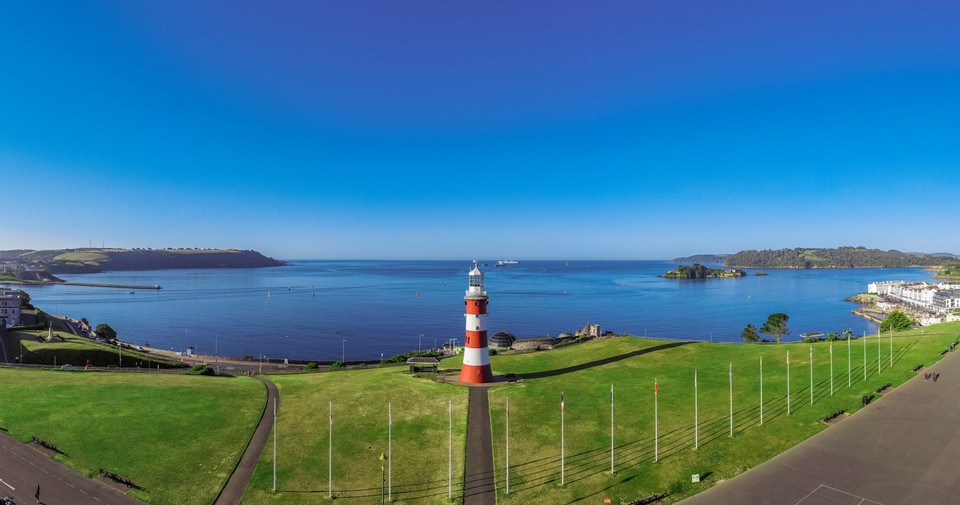 Follow in the footsteps of Sir Francis Drake and gaze out over the magnificent Plymouth Sound – one of the world's finest natural harbours. Walk past Smeaton's Tower, one of the world's most famous lighthouses built by John Smeaton in 1759 on the Eddystone Rocks and breathe in the fresh sea air.
---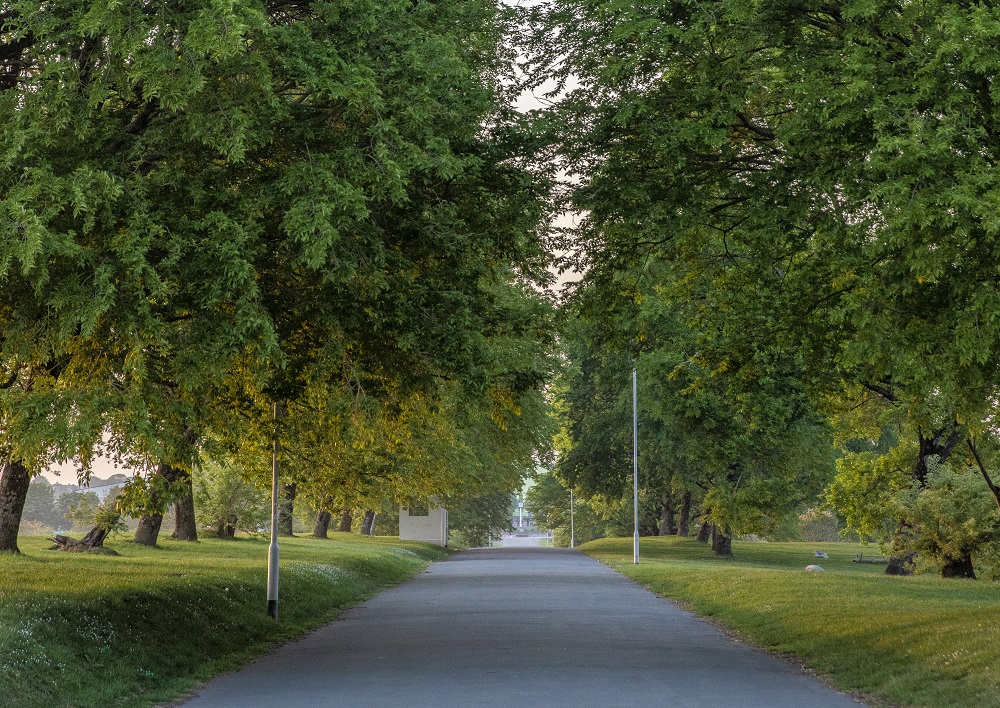 Take a walk along the wide boulevards through Central Park's, or take a picnic in the open meadows and woodlands, with fantastic views over the city towards Plymouth Sound and Cornwall.
---

Enjoy the spectacular views across to Mount Edgcumbe and Drake's Island beyond. Devil's Point is also known as Western Kings Point. The site played an important military role during the Second World War. The former reservoir was used by water boats to fill up navy ships.
---
Freedom Fields is a gorgeous park to enjoy catching up with friends or family. Close to Greenbank and Lipson this beautiful historic park will give you an amazing view across Plymouth Sound. To the west of the park there is a wildflower meadow with bluebells, snowdrops, and wild daffodils.
---

Image credit: Kathy Turner
Enjoy the extensive views of the River Tamar whilst walking through Devonport Park. Dating back to the 19th century, this is the oldest formal public park in Plymouth.
---

This park is perfect if out for a stroll with its rolling green hills and view across to Hooe Lake. It is situated in the grounds of the former Radford House, a grand Tudor building and home of the Harris Family and their successors the Bulteels.
---

Discover the joys of Ham Valley nature reserve with its woodland, rough grassland, hedgerows and marsh. More than 200 species of plants and almost 80 species of birds have been recorded within the woods.
---

Explore Plymbridge Wood, the wooded valley of the River Plym. Springtime sees the woodland floor covered with wild flowers and it makes a great spot for watching fallow deer and a wide range of birds.
Nearby to Plymbridge Woods is the Plym Valley which provides excellent traffic free cycling. This 29 kilometre route takes you from Laira Bridge to Dartmoor National Park.
---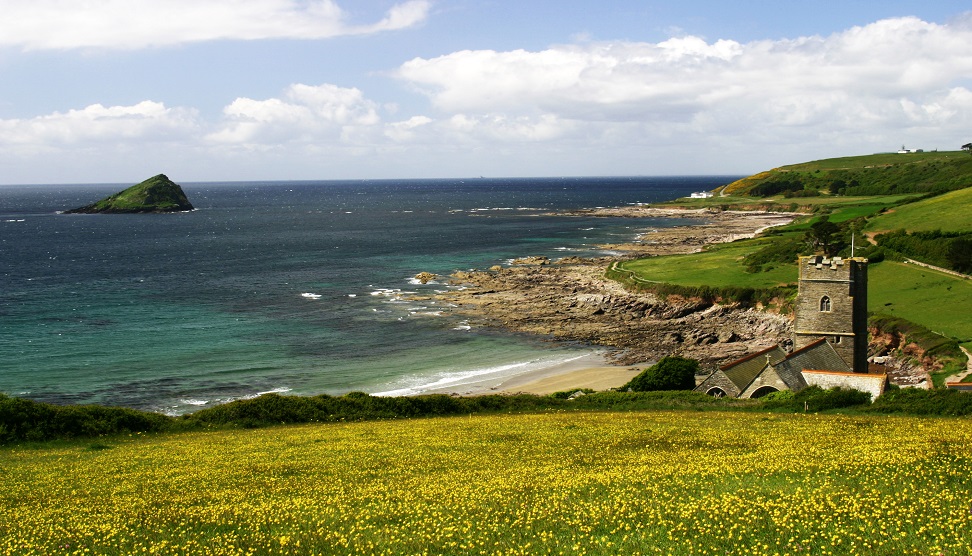 Wembury beach features some amazing views out to the famous Mewstone. It has some of the best rock pools in the country, all teaming with life including limpets, sea anemones, crabs and starfish.
Keep a look out for basking sharks, porpoises and dolphins, all of which have all been seen swimming in Wembury Bay. Take a stroll along the cliff paths, which will lead you to Bovisand and Newton Ferrers.
---

Bovisand is just a short distance from Plymouth. Stroll along Bovisand's amazing expanse of flat sand which splits into Bovisand Bay and Crownhill Bay.
If you are in need of some light refreshment to warm you up head towards Café Bovisands. It has amazing views over Plymouth Sound.
---

Bigbury on Sea is well worth a visit with its wide expanse of sandy beach even in the colder weather. You can walk to the iconic Burgh Island when the tide is out (check the tide timetable before you head out) or take the Bigbury Sea Tractor when the tide is in.
---

This private sandy beach is another great place for you to visit this Easter. It has an unspoilt, sandy beach located near the mouth of the River Erme near Ivybridge and is a crossing point for the South West Coast Path.
Check the Flete website for access as this amazing beach is privately owned.
---

It's well worth your while exploring these twin seafront villages on the Rame Peninsula in Cornwall. The beach at Kingsand overlooks Plymouth Sound and has fantastic views of the ships coming and going. Like neighbouring Cawsand beach, it is a sheltered beach that reveals some good rock pools at low tide.
---

Whitsand Bay has three miles of stunning sand from Rame Head to Portwrinkle. It's one of the longest beaches near Plymouth. You can reach Whitsand Bay by taking the steps down to the beach. At low tide it's great for walking or jogging.
---
Now is the perfect time for you to explore Saltram Country Park. It has 500 acres of different habitats, including farmland, beaches, saltmarshes, meadows, woodland and an estuary, as well as the 18th century folly, known as the Amphitheatre.
National Trust members can park for free.
---
Mount Edgecumbe Country Park, situated on the Rame Peninsula in South East Cornwall is a short distance away from Plymouth. You'll be able to follow the South West Coastal and enjoy its 865 acres of Country Park and views out to Plymouth Sound.
Just hop on the Cremyl Ferry by foot and or drive from Plymouth via the Tamar Bridge.
---
Dartmoor National Park is only a short drive from Plymouth.
From rare birds and butterflies, Neolithic monuments and ancient woodland, to tradition, folklore and farming on horseback, Dartmoor has it all. Leading the way for the arts, all things organic, a haven for literary greats and explorers, you will be walking in some awesome footsteps.
Dartmoor has the largest number of archaeological remains in Europe. So if it is stone circles, menhirs, stone crosses and ancient villages that get you excited, Dartmoor is the place to be.
---
Download the new Plymouth Trail App. It will really enhance your hike:
The app uses real-time maps to guide you around the city. Each stop contains a mix of text, images and videos. There are image overlay stops where you can experience Now & Then, with archival images merging over the current view.
To download the Plymouth Trails App go to Google Play or Apple App Store.
Remember to take your litter home with you if you notice bins are full and to follow all social distancing guidelines. Don't forget your mask for your all-important cup of tea stop.
0 Comments