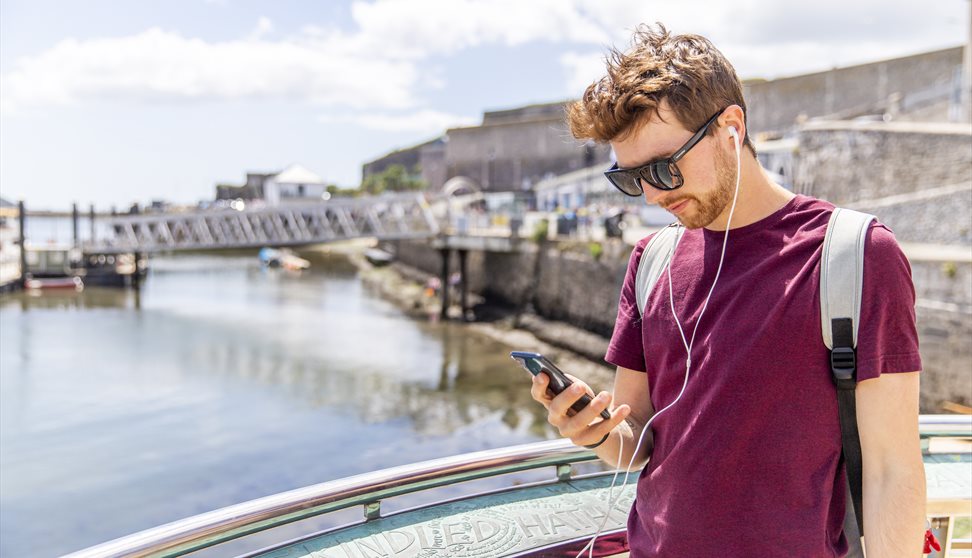 About us
Walk around the Barbican to discover life in Plymouth in 1620.
You will start with the Mayflower story before meeting the people and buildings that shaped the town of Plymouth at that time. The port was rapidly growing and bustling with merchants, pirates, sailors and fishermen.
This 1.2 mile trail takes around one hour. It is relatively flat but includes one ascent up Looe Street for stop 5. The stop point is half way up the hill, with seating. There are some cobbles on the route, but these can mostly be avoided (see map).
There are pay toilets on the Barbican between stops 1 and 2. There is an accessible toilet in this block which requires a radar key. There are various options for refreshments on the route.
This activity sheet was developed with our partners in Arts Society South Devon. Discover more of their activity trails and the work that they do here.
This trail is available in the free Plymouth Trails app, or follow the bronze totems and in-ground markers from the Mayflower Steps.