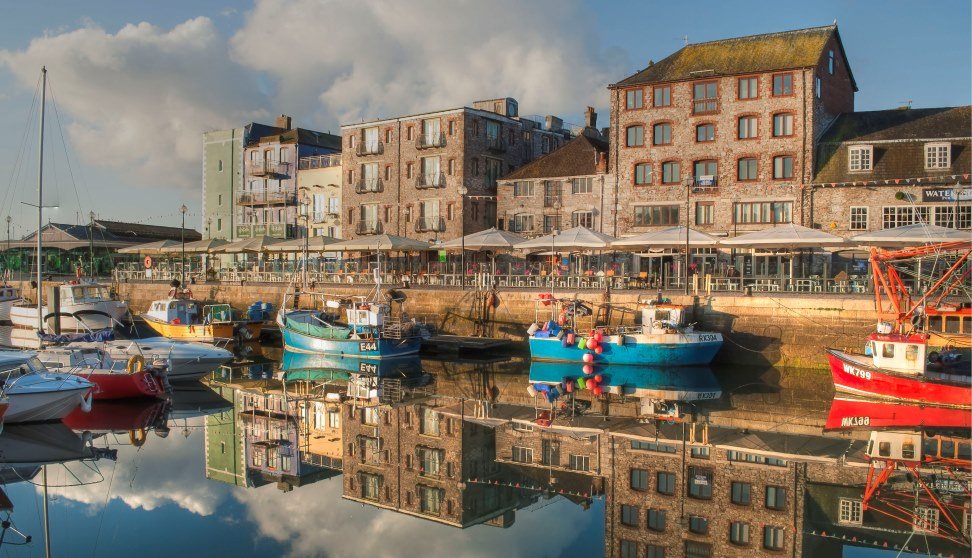 About us
Today the enclosed and tranquil waters of Sutton Harbour are filled with the modern fleet of fishing vessels, yachts and leisure craft. But, it is not difficult to imagine the scene as it would have been in the past when the Harbour (then a tidal basin) was similarly filled with the timber vessels, masts, rigging and drying sails of Elizabethan and Georgian sailing ships.The "China House" in particular, still projecting out from the wharves to the right, would have been the focus of considerable maritime trading activity as exports of fine China were, at one time, loaded directly on to vessels there.
Sutton Harbour Marina is in a central sheltered location, and combined with the excellent facilities and first-rate customer service it makes for a truly enjoyable experience – the place to berth in Devon.
With one of the finest deep-water harbours in the country, Plymouth makes for an exceptional sailing destination. The Sutton Harbour lock gate is operated 24/7 monitoring both tide height and weather conditions, ensuring safe mooring in Plymouth for winter or summer berthing.
From The Marina at Sutton Harbour some of the best cruising waters in the UK are right on the doorstep. Situated in the old quarter of Plymouth, the places to eat and drink, places to shop and to be entertained, make this the natural choice for mooring a boat in Plymouth. Plus, The Barbican, The Hoe, The Lighthouse 'Smeaton's Tower' and Plymouth Lido are only a short stroll from The Marina at Sutton Harbour.
The Marina at Sutton Harbour offers three berthing options; Sutton Quay is a fully serviced, 5 Gold Anchor award winning location with berthing assistance, fully staffed reception, complimentary newspapers, tea and coffee on the decking, free wifi and excellent wet rooms and showers. West Pier and Guy's Quay benefit from top class pontoons and secure gated access with electricity and water easily to hand.