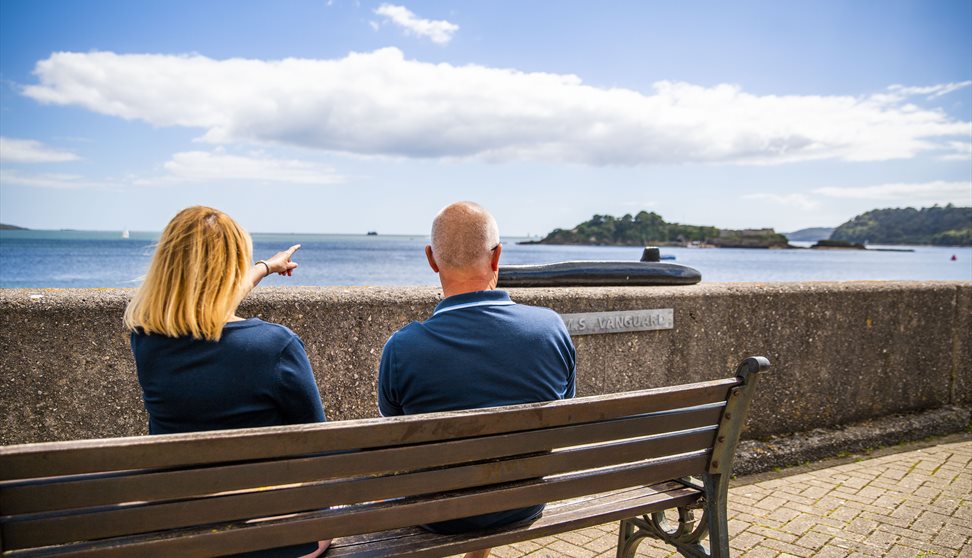 About us
Starting in Sutton Harbour, the Hoe Trail will lead you on a seaside walk through Plymouth's maritime history, from the ruins of medieval Plymouth Castle to the 1930s Art Deco Lido.
Plymouth is a city built by the sea. It is shaped by two rivers, the Plym and the Tamar, and a large natural harbour known as Plymouth Sound.
The Hoe, which means 'high place' in Old English, has been at the centre of Plymouth life since the Middle Ages.
This 2.1 mile route takes around 90 minutes in total. However, we have highlighted several shortcuts, in case you would prefer a shorter route. The route has several hills.
The route to stop 2 is unsuitable for those in wheelchairs, mobility scooters or with limited mobility, due to a steep hill and small set of steps. We suggest the alternative route which cuts out stop 2.
The route between stops 1 and 4 includes a steep upward hill. If you would prefer to avoid this, we suggest the shorter route, which takes you from Stop 4 to Stop 13. There is accessible parking by stop 4.
There are pay toilets located by stop 1, after stop 3, after stop 11 and by stop 16. There are various options for refreshments on the route.
This trail is available in the free Plymouth Trails app.