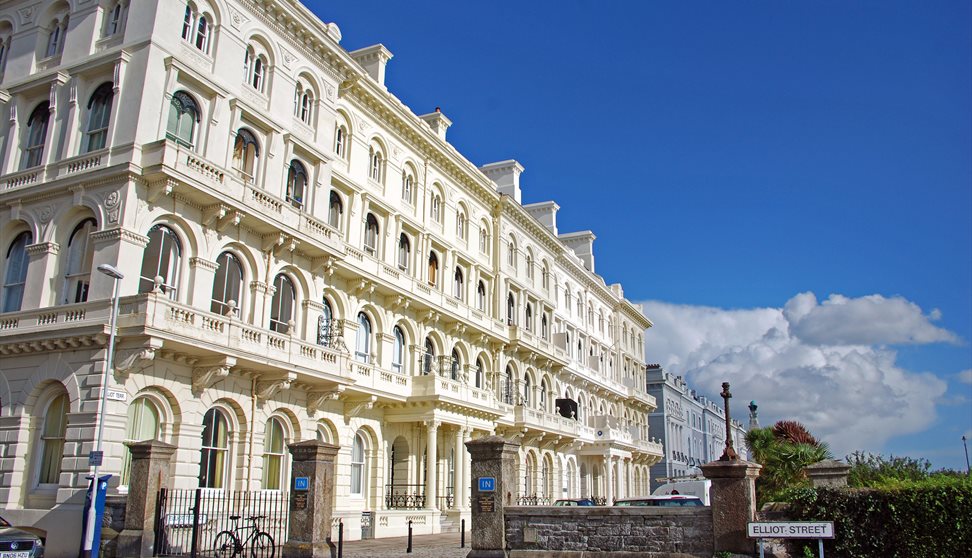 About us
Number 3 Elliot Terrace, The Hoe, was erected in 1860 by "Honest John" Pethick, a leading Victorian property developer(and eventual Lord Mayor and City Alderman) and was acquired in 1908 by Waldorf Astor who had come to Plymouth as a Unionist Parliamentary Candidate.
Successful in the second of the General Elections of 1910, Waldorf Astor was again returned in 1918, but, following the death of his father Viscount Astor, he was forced to surrender his seat in the Commons.
In the resulting by-election, his wife, Nancy, agreed to stand and in 1919 became MP for Plymouth Sutton.
Nancy Astor, therefore, made history as the first woman MP to sit in the Commons.
Waldorf Astor, like Drake before him, was appointed Mayor without being a member of the Council and held the Office between 1939 and 1944 during the war years. He was instrumental in bringing together the people to formulate the rebuilding of Plymouth leading to the production in 1943 of the 'Plan for Plymouth'.
Waldorf Astor died in 1952, Nancy in 1964. Before her death she gave 3 Elliot Terrace to the City as a residence for future Lord Mayors.
Today it is used for civic and other hospitality, by visiting dignatories and circuit judges.