Plymouth businesses shortlisted for 2020 Devon Tourism Awards
26th January 2021
Categories: Latest News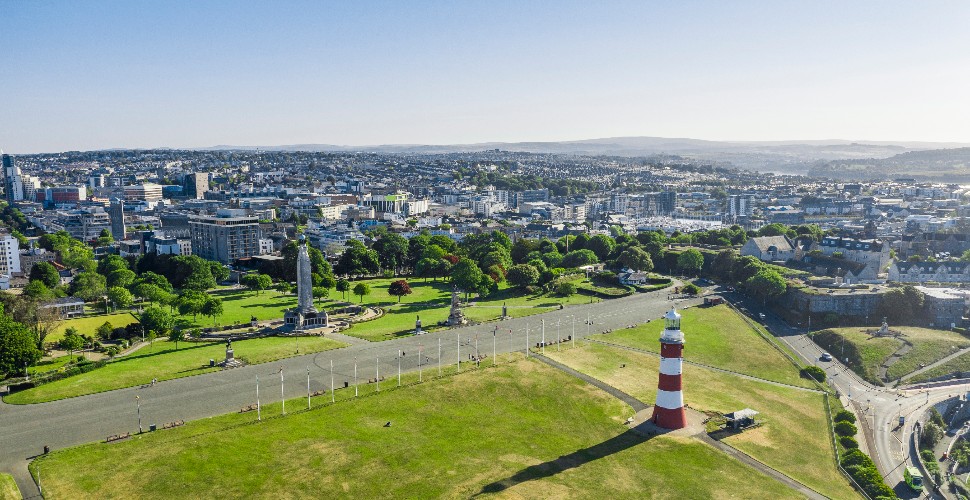 Three top local businesses have been confirmed as finalists in the 2020 Devon Tourism Awards: Crowne Plaza, The Waterfront and Pennywell Farm.
Crowne Plaza is a finalist in the Large Hotel of the Year category and The Waterfront is a finalist in the Pub of the Year category. Pennywell Farm and its staff are up for three awards: Business Leader of the Year, the Unsung Hero award and Visitor Attraction of the Year.
In total, 124 entries were received into the awards after an extended ten-month programme. 66 businesses have been selected as finalists who are now in suspense until the official awards day on 11 March, when they will learn whether they have won Gold, Silver, Bronze or a Special award. A further 13 receive commended status.The 11th year of the competition has been run during these unprecedented times for tourism, but the focus on excellence and feedback for entrants has remained as relevant as ever.
Deborah Heather of headline sponsors Quality in Tourism says: "The resilience and quality of the Devon Tourism industry is particularly impressive in the current climate; we've seen some remarkable businesses worthy of the highest accolades. Quality in Tourism is proud to be Headline sponsor of the Devon Tourism awards and to work with such an amazing group of businesses."
Simon Fishwick, Company Secretary of VisitDevon, comments: "It really is amazing how many of our wonderful businesses entered the Devon Tourism awards this year. The past year has been difficult for so many businesses however to see the high standard of the entries and the innovative approach being shown by many is really heart-warming. Well done to all of the finalists and good luck on the day! For those not listed keep trying - just remember that there has to be a winner and it could be you next time! Overall, the industry is looking well placed for the recovery - plenty of wonderful accommodation, delicious food and drink and a great variety of first class attractions."
Awards organizer Robin Barker of Services for Tourism added: "The past 10 months have been a challenge for everyone – to survive let alone prosper. We have heard so many stories from entrants – of innovation, adaptation, and reinvention – and of course for some of desperation. Having considered abandoning the Awards for the year I'm so glad we persevered, adapting and changing along the way to reflect the ever-changing situation. The delight we're witnessing amongst finalists on being told of their success makes it all so worthwhile!"
For a full list of finalists, visit devontourismawards.org.uk