Fairies & Dragons Trail - The Garden House
The Garden House
Buckland Monachorum
Yelverton
Devon
PL20 7LQ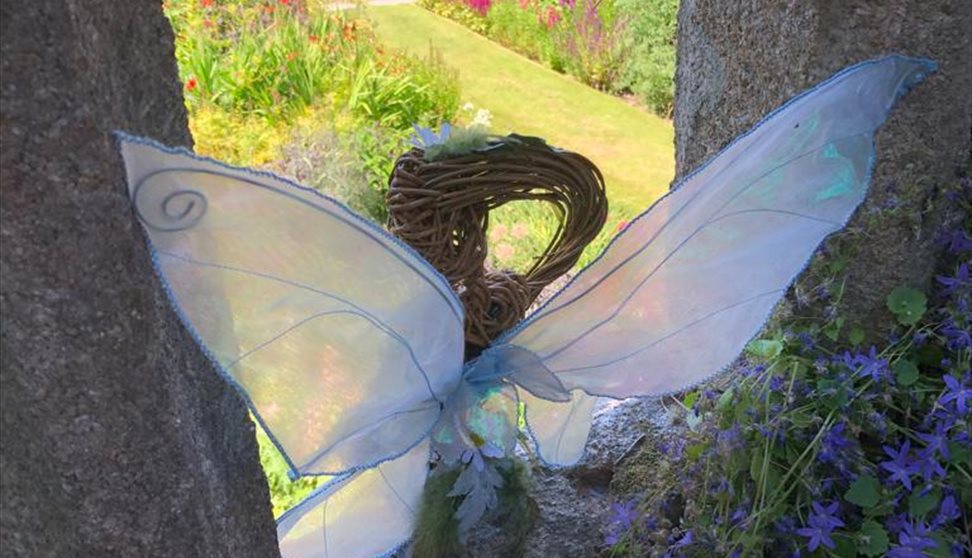 Prices
No booking required. Normal admission applies. See website for details: www.thegardenhouse.org.uk
About us
Explore the gardens from 23rd July to 11th September and keep an eye out for mischievous fairies and friendly dragons!
"I do believe in fairies – I do, I do!" and who can argue with Peter Pan…
This summer the gardens at The Garden House will be home to all manner of beautiful woodland fairies and friendly dragons, enticing children and adults alike on a Fairy Trail Adventure!
The fairies might be hiding in the woodland dell, or dancing around the magic circle or even letting their hair down from the top of the tower in the medieval walled garden. However, where there are fairies there must be dragons – but friendly ones of course! The woodland fairies are shy creatures, and they are not always easy to find, so visitors will need to look up as well as down, in order to catch a glimpse of these elusive creatures – the guide map available from Visitor Reception will help!
The circular walk around the garden takes approximately two hours, winding through the various 'gardens within a garden', that The Garden House is famous for – culminating in a visit to the wishing tree. For those that purchase a goodie bag, a ribbon is enclosed to add to the wishing tree and make a wish.
Booking Not Required. Normal admission applies.