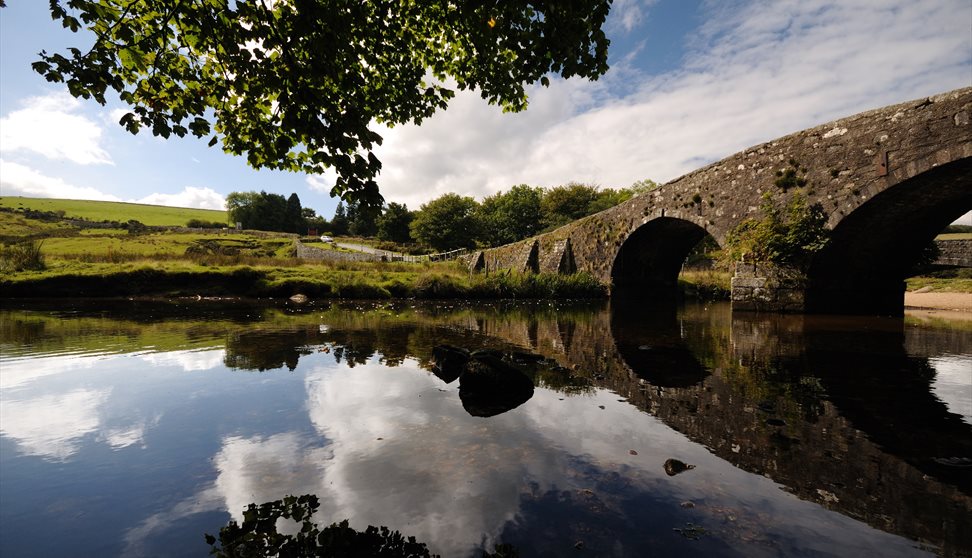 About us
What you need to know
Two Bridges, Dartmoor National Park
Opening Times
Two Bridges is available to the public all year round.
For more information please visit the website.
Admission
It is free to the public.
About
Two Bridges is a popular Dartmoor beauty spot beside the West Dart River. The Dartmoor National Park is best known for its rocky outcrops, woodlands and wild open stretches of moorland.
Two Bridges is an isolated location in the heart of Dartmoor National Park in Devon, England. It is situated around 2.5 km (1.6 mi) north east of Princetown on the old turnpike road which was built across Dartmoor in the late 18th century.
A map dated 1765 suggests the origin of the name, for in those days the road crossed both the West Dart and the River Cowsic, just upstream from the point where they meet, and required two separate bridges.
It continues to be a popular meeting point for tourists and walkers. The area is also surrounded by prehistoric antiquities, including Bronze age settlements, stone rows and an impressive standing stone, the Beardown Man, situated to the north west. The Devonport Leat - a man-made waterchannel - passes nearby.
For more information please visit their website.
Two Bridges Hotel
Two Bridges has long been an important crossing point on Dartmoor, and was the location of the original Saracen's Head coaching inn of 1794, which has grown over the years to become what is now the famous Two Bridges Hotel.
A favourite Dartmoor walk from the Two Bridges Hotel is the easy 2 mile meander to the ancient Wistman's Wood (an easy-to-following walk leaflet is available from the hotel). There is a small roadside public car park, plus ample parking at the Two Bridges Hotel (free for hotel guests and customers, £3 for other visitors).
The Two Bridges Hotel is open for morning coffee, lunch, afternoon teas and evening dining, and hotel customers are welcome to enjoy and explore the stunning riverbank grounds.
For more information please visit their website.
Book Tickets
TripAdvisor
Opening Times
Open
(1 Jan 2022 - 31 Dec 2022)