Pirate Acrobatics Show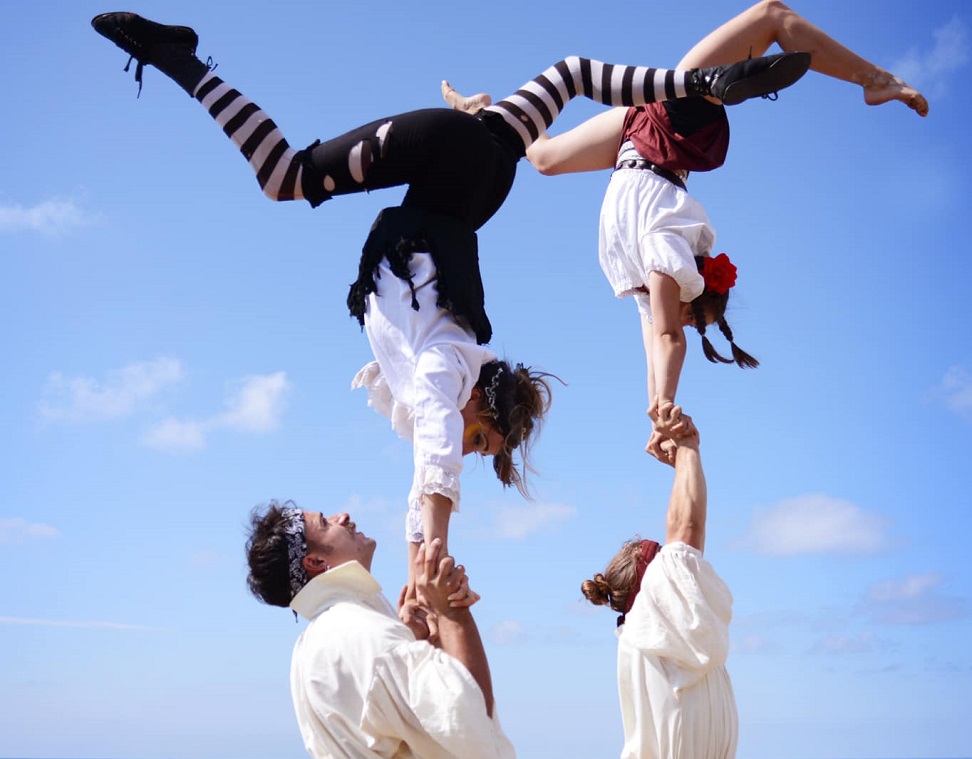 Commercial Wharf, The Barbican
Cornish based circus and acrobatics company Boom Circus present their Pirate Acrobatics show at Plymouth Pirates Weekend 2022!
Sunday 8 May 12pm and 3pm
Commercial Wharf, The Barbican
FREE
Suitable for all ages
Show length: 45 mins
On Sunday 8 May, watch an amazing acrobatic pirate performance by Cornish based company Boom Circus. The 45 minute performance is brimming with energy and features amazing acrobatics and stunts. Catch the show at 12pm and 3pm on Commercial Wharf.
Pre-booking is not needed to see this show - simply show up on the day and enjoy!