If you're looking for an escape to the outdoors this autumn, Plymouth has some amazing options.
Whether you're after a city walk, a country stroll admiring the autumn leaves, a tranquil coastal walk or fancy going a little further afield to some of the quaint villages and towns that surround Britain's Ocean City, there are a host of blue and green spaces for you to explore and enjoy.
Something Blue

No trip to Plymouth is complete without a visit to iconic Plymouth Hoe. With unbeatable views across Plymouth Sound, it's the perfect place for you to walk in the autumn sunshine.
Standing tall on the luscious green-lined expanse of the Hoe is the iconic Smeaton's Tower lighthouse. You'll see Sir Francis Drake, intrepid explorer and local hero, immortalised in a statue, situated just a few metres from the green where he finished his game of bowls before heading out to defeat the Spanish Armada in 1588.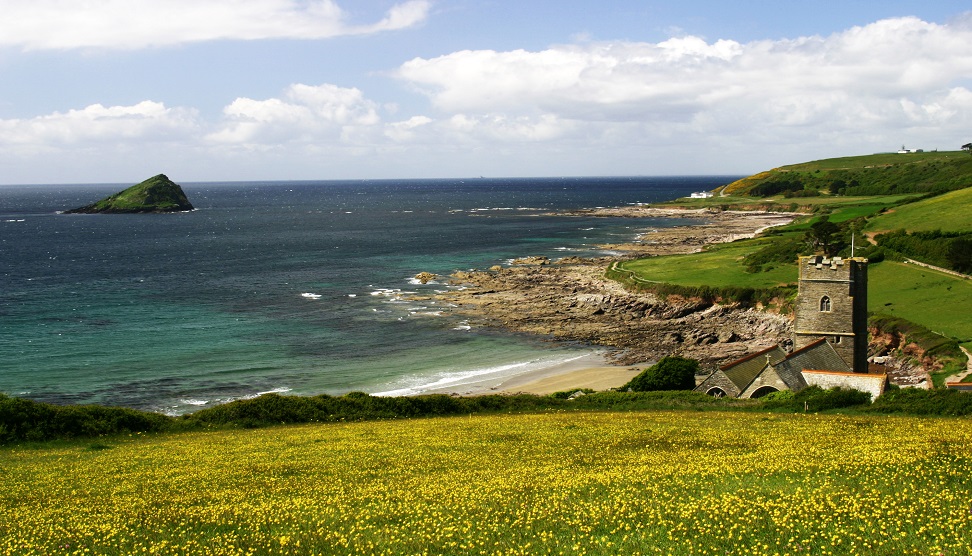 Take a walk along Wembury beach this autumn for some amazing views out to the famous Mewstone. It has some of the best rock pools in the country, all teaming with life including limpets, sea anemones, crabs and starfish.
Keep a look out for basking sharks, porpoises and dolphins, all of which have all been seen swimming in Wembury Bay. Take a stroll along the cliff paths, which will lead you to Bovisand and Newton Ferrers.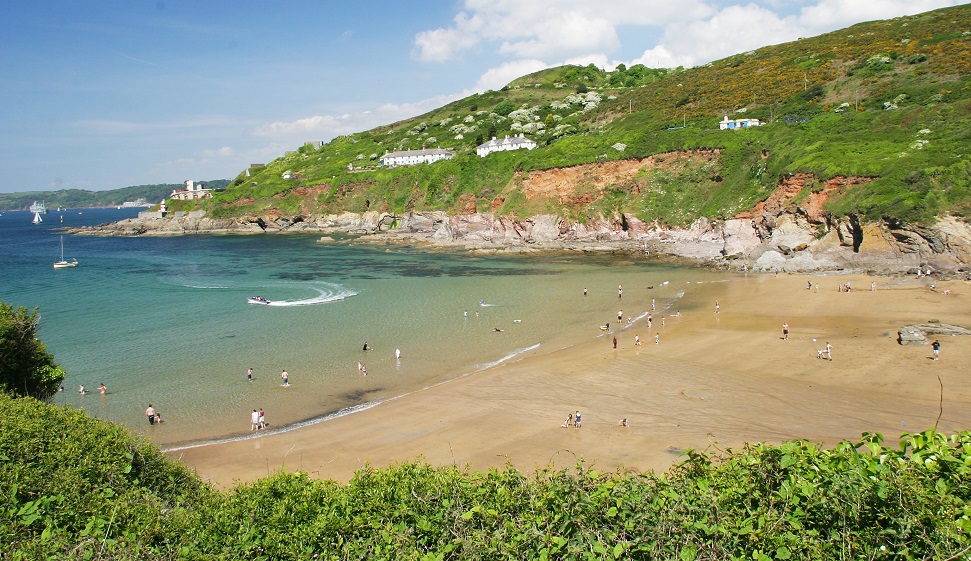 Bovisand is just a short distance from Plymouth. Stroll along Bovisand's amazing expanse of flat sand which splits into Bovisand Bay and Crownhill Bay.
If you are in need of some light refreshment to warm you up head towards Café Bovisands. It has amazing views over Plymouth Sound.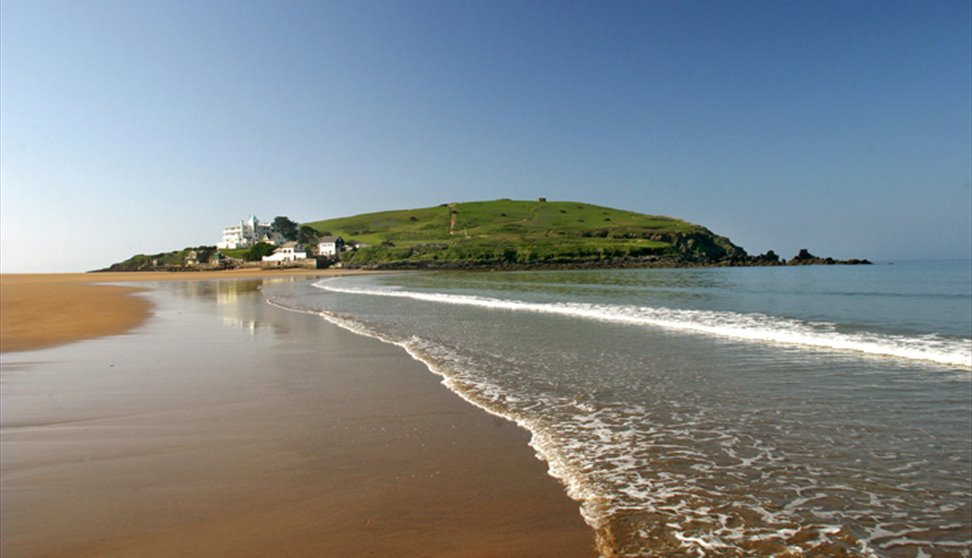 Bigbury on Sea is well worth a visit with its wide expanse of sandy beach even in the colder weather. You can walk to the iconic Burgh Island when the tide is out (check the tide timetable before you head out) or take the Bigbury Sea Tractor when the tide is in. On the Island you can enjoy a drink at The Pilchard Inn or stay at the1930s Art Deco Burgh Island Hotel.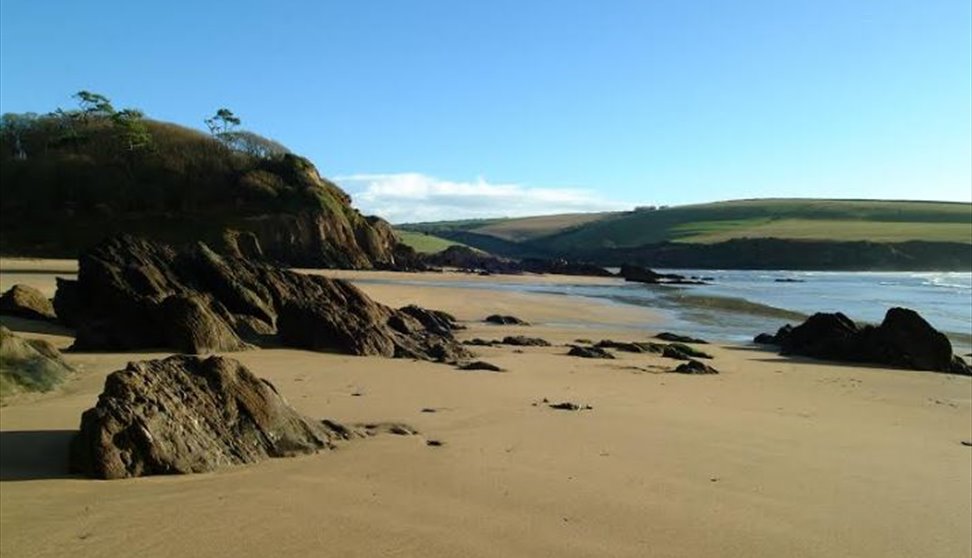 This private sandy beach is another great place for you to visit this Autumn. It has an unspoilt, sandy beach located near the mouth of the River Erme near Ivybridge and is a crossing point for the South West Coast Path.
Check the Flete website for access as this amazing beach is privately owned.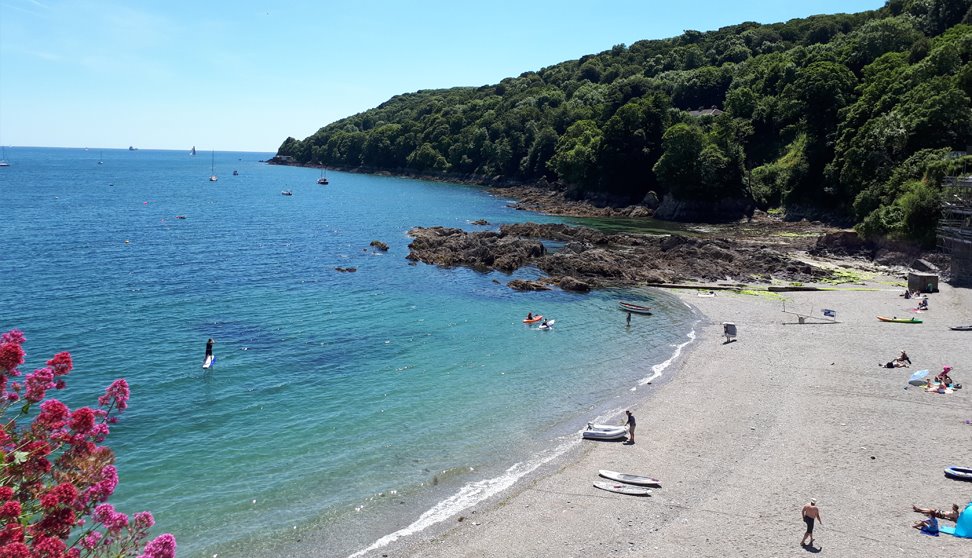 It's well worth your while exploring these twin seafront villages on the Rame Peninsula in Cornwall. The beach at Kingsand overlooks Plymouth Sound and has fantastic views of the ships coming and going. Like neighbouring Cawsand beach, it is a sheltered beach that reveals some good rock pools at low tide.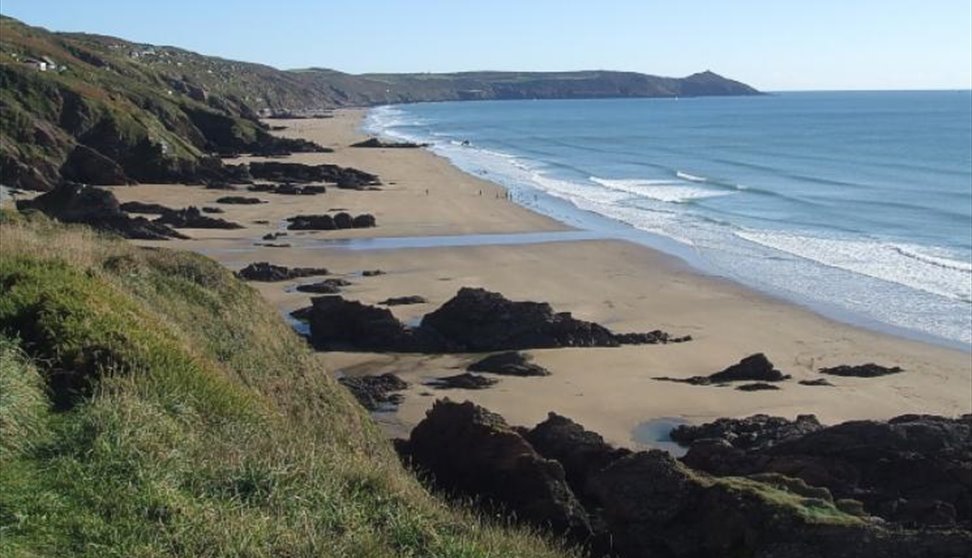 Whitsand Bay has three miles of stunning sand from Rame Head to Portwrinkle. It's one of the longest beaches near Plymouth. You can reach Whitsand Bay by taking the steps down to the beach. At low tide it's great for walking or jogging.
---
Something Green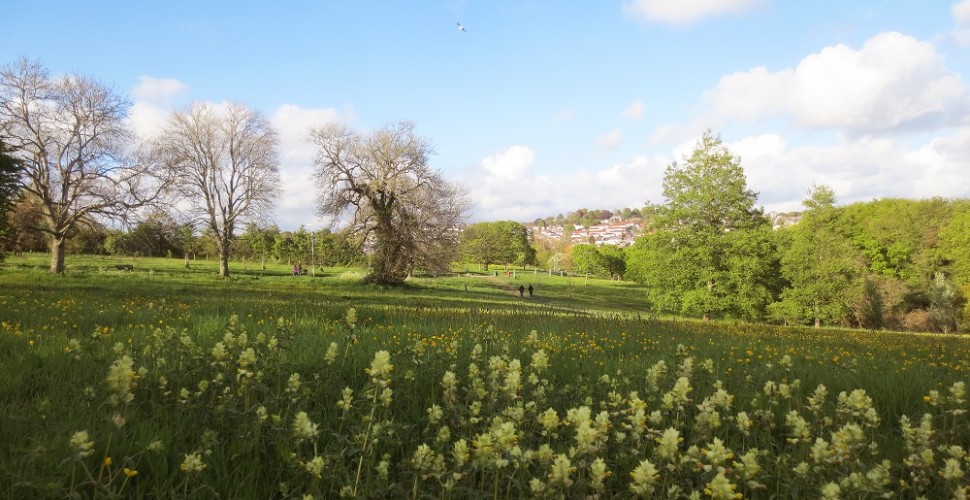 Take a walk around Central Park, Plymouth's largest park to enjoy the Autumn foliage. There's plenty of room for you to wander along the wide boulevards which go through the park's open meadows and woodlands, with fantastic views over the city towards Plymouth Sound and Cornwall.
Sample The Meadow Café's delicious healthy menu. It's open 8am to 6pm, seven days a week. The Meadow Café is located adjacent to the clock tower, overlooking the Play Space.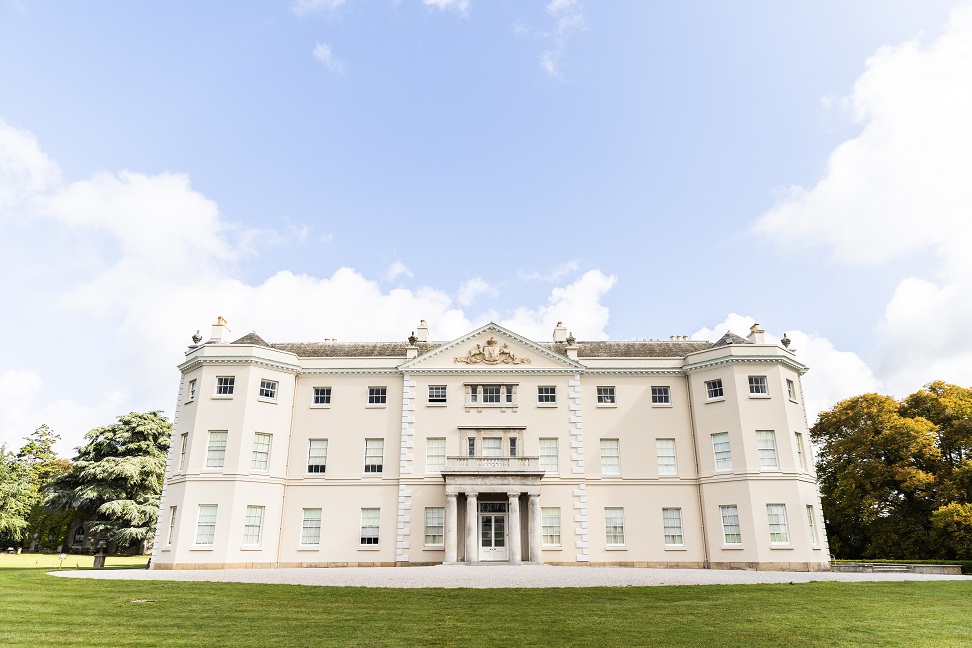 Now is the perfect time for you to explore Saltram Country Park. It has 500 acres of different habitats, including farmland, beaches, saltmarshes, meadows, woodland and an estuary, as well as the 18th century folly, known as the Amphitheatre.
National Trust members can park for free.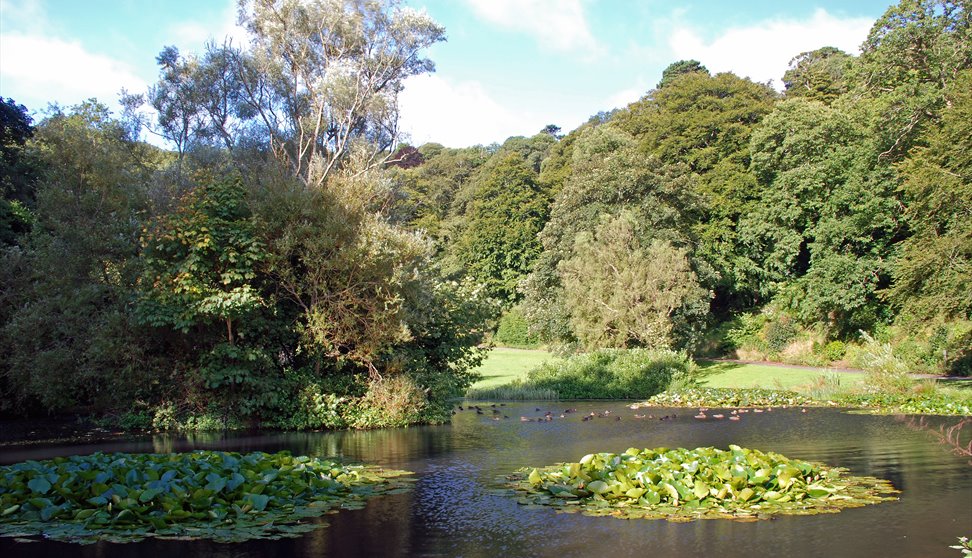 Mount Edgecumbe Country Park, situated on the Rame Peninsula in South East Cornwall is a short distance away from Plymouth and is a favourite amongst locals. You'll be able to follow the South West Coastal and enjoy its 865 acres of Country Park and views out to Plymouth Sound.
Just hop on the Cremyl Ferry by foot and or drive from Plymouth via the Tamar Bridge.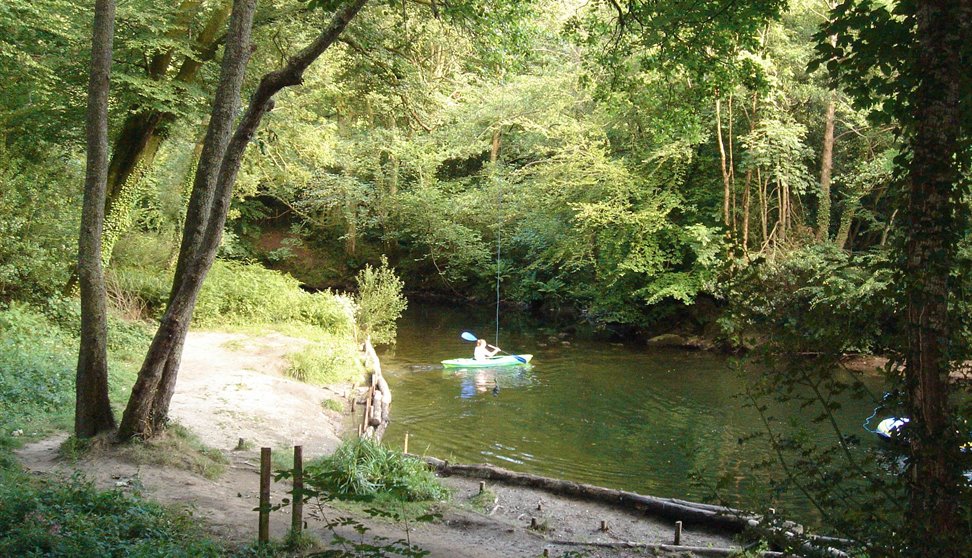 Plymbridge Woods is perfect if you want to see a wide range of wildlife, birds and flora this Autumn. Named after the historic Plymbridge, the woods has some great walks and cycling routes through Drake's Trail.
Nearby to Plymbridge Woods is the PlymValley which gives you excellent traffic-free cycling. This 29 kilometres gentle trip takes you from Laira Bridge to Dartmoor National Park.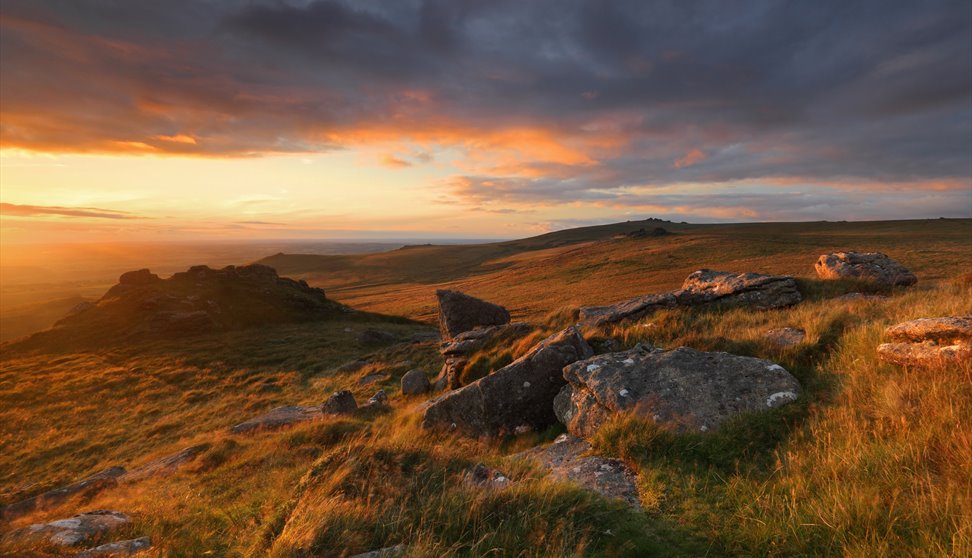 With the changing colours on the trees, crisp evenings and fresh weather, autumn is a wonderful time for you to explore Dartmoor National Park.
Dartmoor National Park is only a short drive from Plymouth. At this time of year the herds of wild ponies are being 'drifted in' to the farms so that the foals can be weaned and the mares turned back out, and watching this age old spectacle is very exciting!
From rare birds and butterflies, Neolithic monuments and ancient woodland, to tradition, folklore and farming on horseback, Dartmoor has it all. Leading the way for the arts, all things organic, a haven for literary greats and explorers, you will be walking in some awesome footsteps.
Dartmoor has the largest number of archaeological remains in Europe. So if it is stone circles, menhirs, stone crosses and ancient villages that get you excited, Dartmoor is the place to be.
Dartmoor has many pubs, hotels, cafes and tea rooms for you to sample, offering you the real luxury of a wood burning stove or open fire.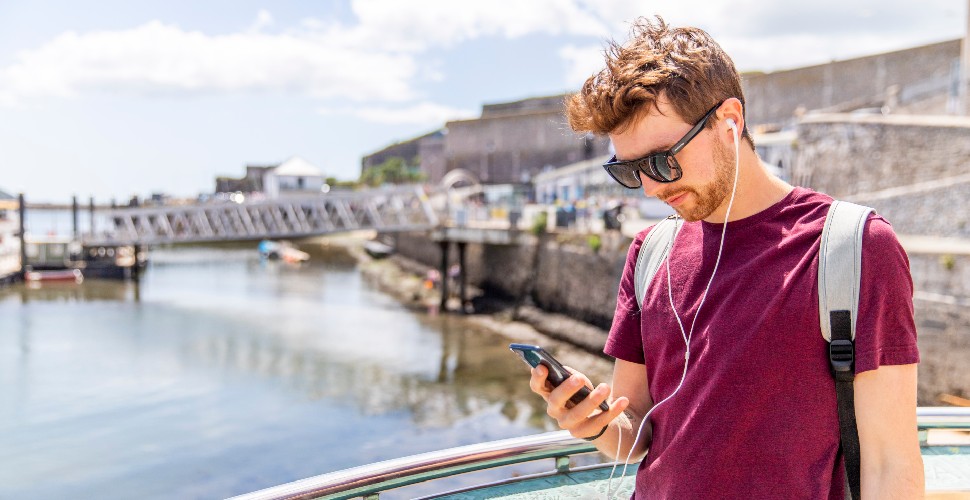 Download the new Plymouth Trail App. It will really enhance your hike:
The app uses real-time maps to guide you around the city. Each stop contains a mix of text, images and videos. There are image overlay stops where you can experience Now & Then, with archival images merging over the current view.
To download the Plymouth Trails App go to Google Play or Apple App Store.
Remember to take your litter home with you if you notice bins are full and to follow all social distancing guidelines. Don't forget your mask for your all-important cup of tea or pub stop.
0 Comments