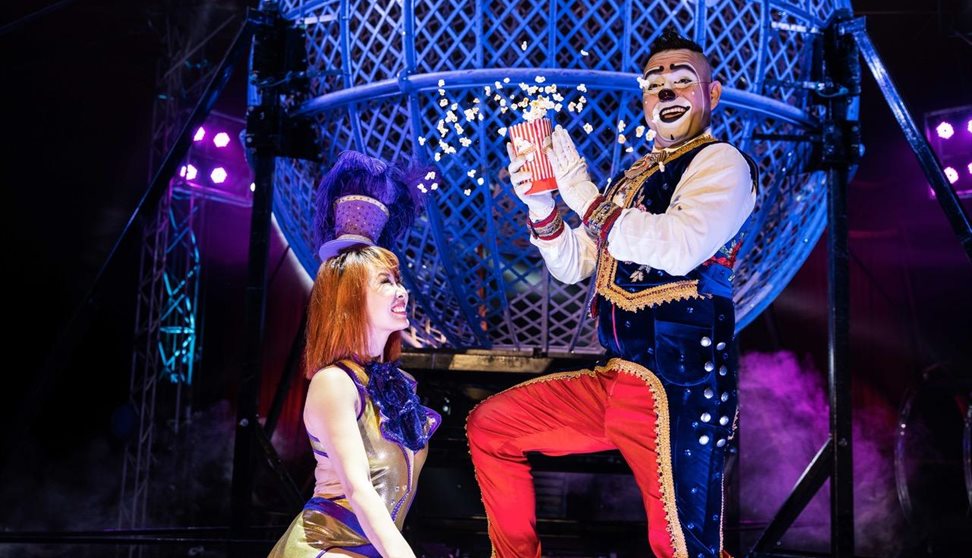 About us
THIS YEAR a new death-defying circus is touring in the United Kingdom, celebrating 255 years of circus performances with the ultimate show to remember.
A one-of-a-kind performance, featuring the most talented dare devil performers from across the Globe showcasing this Las Vegas production.
Because of its diverse and cultural background the United Kingdom was specifically chosen as the location for Circus Vegas. Where better than to celebrate the vibrant, artistic and awe-inspiring nature of the circus.
Merging Las Vegas Traditions and contemporary styles with extreme stunts and classic clown escapades, audiences will be amazed by the jam-packed Circus Vegas with show-stopping performances that will have you on the edge of your seat.
Acts include Duo Alambria, who will be preforming a sensational high wire which has never been seen before in the UK, with the troupe flying in all the way from Spain & Africa for the performance.
For a discount call the box office on 07494774008 or online with Ticketmaster and quote 'ACROBAT' Must be booked at least 24 hours before showtime.
From the producers of some of the World's finest Circuses comes a brand new show specially created for a brilliant UK Tour in 2023. Circus Vegas with an amalgamation of brilliant Circus acts from all 4 corners of the globe, music & real youthful energy, incorporating fantastic EXTREME® performers from all over the world.
Dates
Plymouth, Central Park, PL2 3DG
Wed Sept 6th… 5pm & 7.45pm
Thur Sept 7th… 5pm & 7.45pm
Fri Sept 8th... 5pm & 7.45pm
Sat Sept 9th... 2pm. 5pm & 7.45pm
Sun Sept 10th… 2pm & 5pm
Mon Sept 11th... No Performances
Tue Sept 12th… No Performances
Wed Sept 13th... 5pm & 7.45pm
thur Sept 14th... 5pm & 7.45pm
Fri Sept 15th... 5pm & 7.45pm
Sat Sept 16th... 2pm. 5pm & 7.45pm
Sun Sept 17th… 2pm & 5pm
Mon Sept 18th... No Performances
Tue Sept 19th… No Performances
Wed Sept 20th... 5pm & 7.45pm
thur Sept 21st... 5pm & 7.45pm
Fri Sept 22nd... 5pm & 7.45pm
Sat Sept 23rd... 2pm. 5pm & 7.45pm
Sun Sept 24th... 12 Noon & 3pm