Free Motion Stitching - A Day To Create Workshop
Make at 140
Ocean Studios
Royal William Yard
Plymouth
Devon
PL1 3RP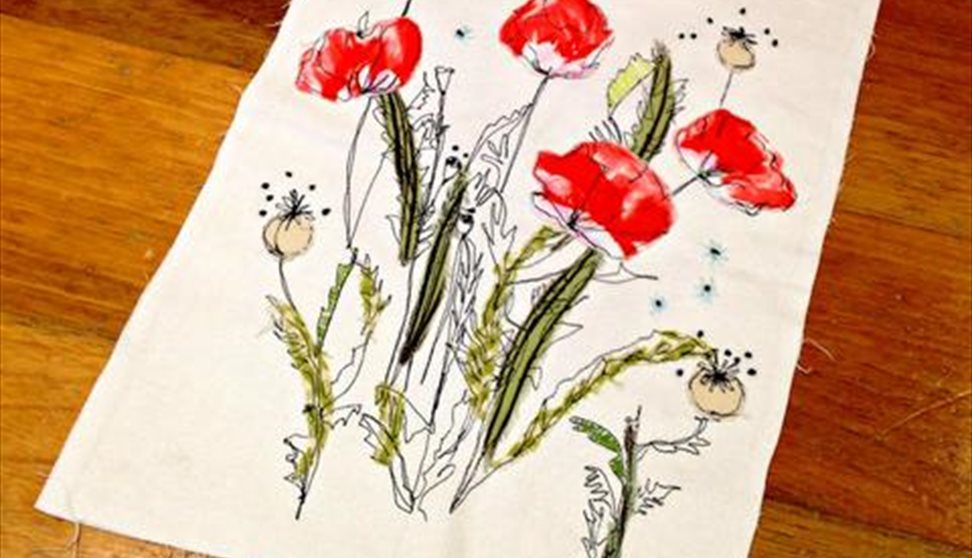 About us
Free motion stitching is like drawing with the sewing machine using a darning foot attached. Even if you are not very artistic, it is possible to make a successful and unique piece for yourself or your home. In this workshop you will be shown some of the skills involved in using your machine.

You will then be able to use, build upon and embellish the skills taught in order to create a piece of work of your own design. You are welcome to bring along pictures and or drawings to take inspiration from

This is a full day course giving you the time and freedom combined with the free motion skills to give you a really lovely workshop.
TripAdvisor