Looking for some socially distanced, safe and fun things to do with the family this half term? We've got you covered with a round-up of what's happening in Plymouth, outdoor fun to family friendly attractions to visit and Halloween trails!
---

Saturday 24 October to Sunday 1 November
Love Halloween? Then you'll love this year's Halloween trail arriving for October half term!
Head across Plymouth City Centre, locating the 15 Halloween characters displayed in shop windows to be in with a chance of winning £100 to spend in Footloose or Plymouth Fancy Dress.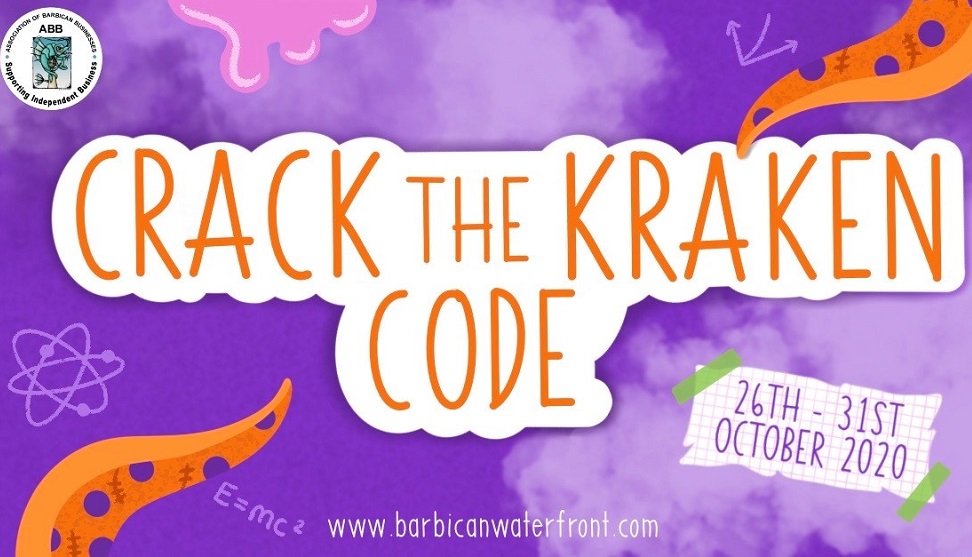 Monday 26 to Saturday 31 October
Calling all brave young seamonster hunters!
Have you noticed the strange green glow illuminating the Barbican on spooky October nights?
It's professor prawn at work in his crumbling laboratory in the old castle walls. His latest experiment was to create a living creature out of scraps thrown back from the fish market...but he accidentally created a monster, the ... Krakenstein!
Help Professor Prawn find the secret ingredient to the magic formula that can break the curse.
Look for letters in the shop windows around the Barbican to spell out the secret ingredient and when you're finished go and see the mad scientists at the Tourist Information Centre to claim your reward.

Enjoy all treats and no tricks at The Box this Halloween!
Saturday 31 October 2020, 5.15pm and 5.45pm
At the family late night opening you and your family of horrors can investigate the gruesome objects in the ground floor galleries by torchlight. You'll be provided with a haunting trail so you can discover them all!
Tickets cost £5 per head, or choose to upgrade to a £10 per head ticket which includes a tasty Halloween choice of drink and sweet treat.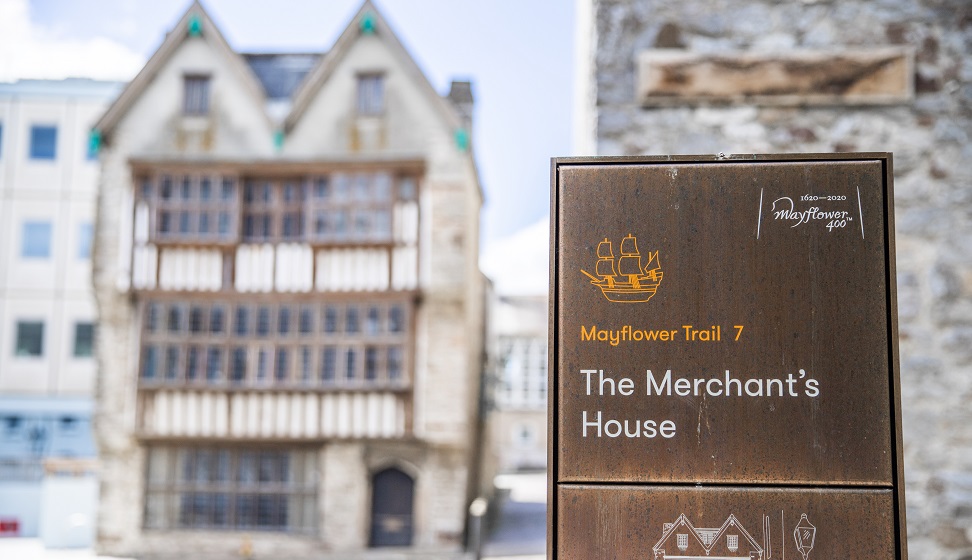 Head outdoors and explore the city with the new Plymouth trails. Download the app for a range of trails with real time maps and multimedia content. You can also tell us about your experience for Trailtober and be in with a chance of winning access to amazing heritage sites and experience in Plymouth, including:
Tour of Drake's Island
The Box Membership
Gin Distillery Tour
Select South West guided tour
Mayflower Museum entry
Plymouth Boat Trips – Mayflower 400 and Harbour Cruise
Entry to the National Marine Aquarium
Tour of the National Marine Biological Library at the Marine Biological Association
Tour of Plymouth Synagogue
Tour of Plymouth Fish Market
Stand up paddle board lessons with South West SUP at Royal William Yard
Entry to Mount Batten Tower
Tour of St Andrew's Church and Prysten House
Elizabethan House preview
Haunted Plymouth ghost walk
Walking tour with Janice Page-Bailey, Blue Badge Guide
Tour of 3 Elliot Terrace, former home of the Astors
Walking tour with Whimsical Tours
Entry to Mount Edgcumbe House
Tour of the Royal Citadel

What better way for a day out with the kids than heading out to one of the many popular family friendly attractions this half term.
A visit to the Aquarium will take you on a journey across the world's Ocean, from the shores of Plymouth Sound to the coral reefs of the tropics of Australia. With over 4000 animals to meet including sharks, sting rays, octopuses, jellyfish and a cheeky turtle, there's something different to see on every visit.
Dartmoor Zoological Park is a unique zoo with a fantastic collection of animals. These include tigers, lions, cheetah, jaguar and lynx (the largest variety of big cats in the region), bear, wolves, tapir, capybara, racoon, meerkats, monkeys, a fantastic collection of bugs and reptiles and much more.
Treat the family to a full day of fun and animal action at Pennywell Farm. With a different activity, show or display every half hour, hundreds of friendly animals and four FREE rides, you won't waste a single minute.
Clip N Climb holds a staggering 38 walls for you try. These range from the smaller walls which are perfect for little ones and those needing a practice or refresher before venturing onto the bigger walls. Race your friends on Speed climb, Ascend the Stairway to Heaven or face the Orbital - One of the toughest climbs to tackle.
Super Tramp is a fun, all-weather bouncing experience which can be enjoyed by all the family. The exhilarating array of trampolines keep those heartbeats racing and the excitement flowing! With over 50 trampolines, wall runs and dodgeball court, there's plenty of fun to be had.
One for the older kids. Escape is a team game ideally for 2-5 people. Your team is locked in a room and the goal of the game is to escape within 60 minutes. This is achieved by completing a series of challenges which allow you to unlock the next one and eventually obtain the key for the door.
Paradise Island Adventure Golf
AHOY! Adventure golfers, set sail for Drake Circus 'The Barcode' - Plymouths TEE-rific NEW indoor adventure golf attraction, with two 18 hole adventure golf courses spanning across 16,000 sq/ft of tropical utopia. Take on twists, turns, humps and bumps as you explore the treacherous swamps that await you. Feeling brave? Venture onwards, through the deadly jungle in search of your second mission. Oh and the adventure doesn't stop there! Take on our 19th hole, where the perfect hole-in-one will reward you with a free game!
It's the ultimate day/night out for families, friends and adventure golfers alike!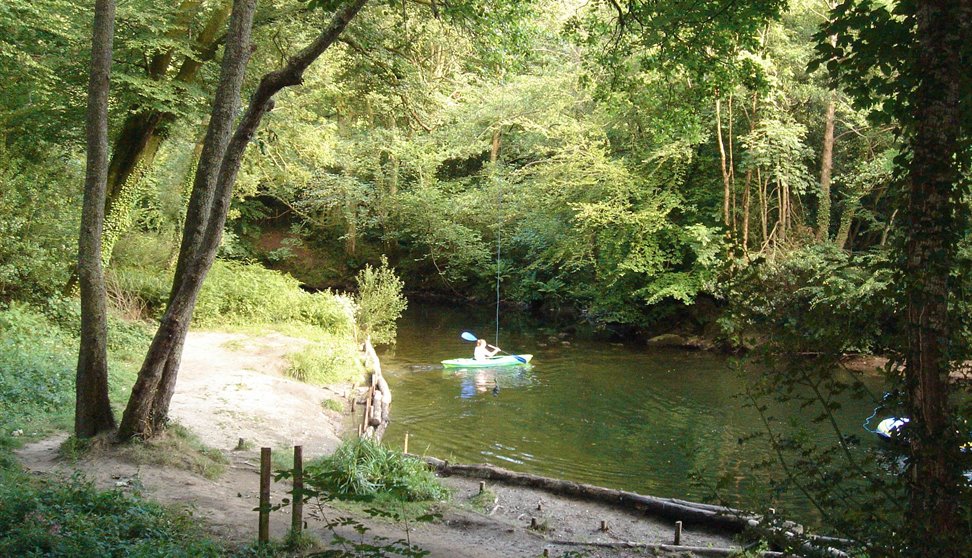 Explore the outdoors
Head out for some fresh air this October half term and explore the outdoors. Whether by bike or foot, there's plenty to discover.
Plymbridge woods features several old quarries and industrial archaeological remains. The site is home to many animals, including a herd of fallow deer, and a wide range of birds.
This gentle trail is perfect for exploring by foot or by bike and is ideal for capturing spectacular views.
Wide boulevards go through the park's open meadows and woodlands, and there's many different routes to discover.
There's also the Central Park Play Space which has recently been kitted out with new trampolines, hammocks and a double zip wire. The "bigger and better" park, has been redesigned based on a birds, bees and butterflies theme.
This new play space has three key areas providing fun for kids of all ages.
Set within Dartmoor National Park, Burrator Reservoir is a nature lover's paradise. The circular walk which follows the lanes around the water is ideal for families as it is easy going and flat.
Many of the trails lead on to Dartmoor so it makes an ideal starting point for longer trips and beautiful scenic viewpoints.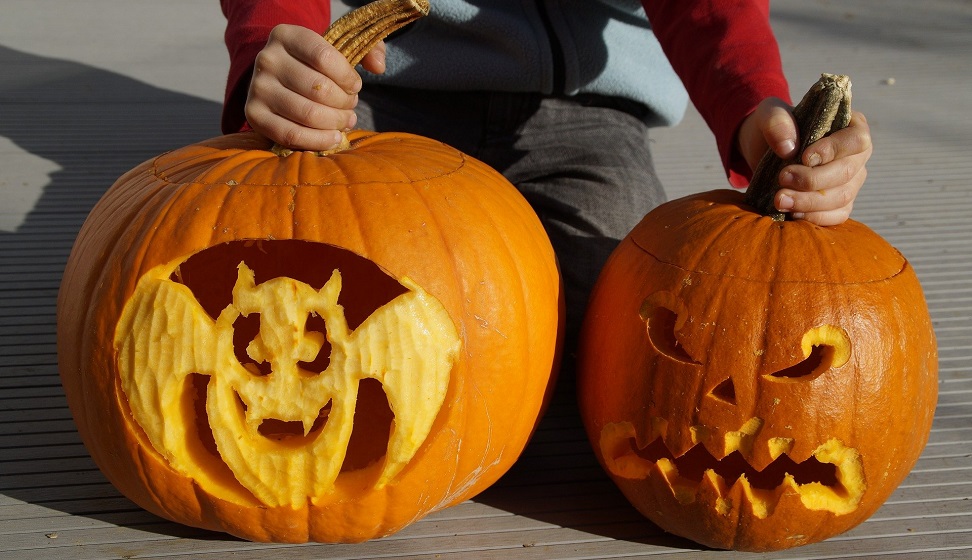 Halloween activities to do from home
We're all desperate to get back to normal – and we can all help by celebrating October half term and seasonal festivals like Halloween from home. While visiting door to door and trick or treating is off the cards there are loads of easy and fun things we can do with the kids.
Here's a few ideas of fun activities to do from home this half term.
Carve out and decorate a traditional pumpkin and show it off at your front door
Decorate your house, apartment, or living space with ghoulish banners
Run a "room to room - trick or treat" inside your house
Go on a local scavenger hunt – spotting Halloween themed things outside near-by where you live
Have a virtual Halloween costume contest with friends online
Have a Halloween movie marathon
Bake a Halloween cake
0 Comments