Napoleon at The Box
The Box is Plymouth's major new museum, art gallery and archive. Nine permanent galleries showcase the city's incredible collections and include 14 monumental ships' figureheads, thousands of natural history specimens, a full-size woolly mammoth replica, paintings, drawings, prints, sculpture and ceramics, objects, film and photography, documents, maps and plans.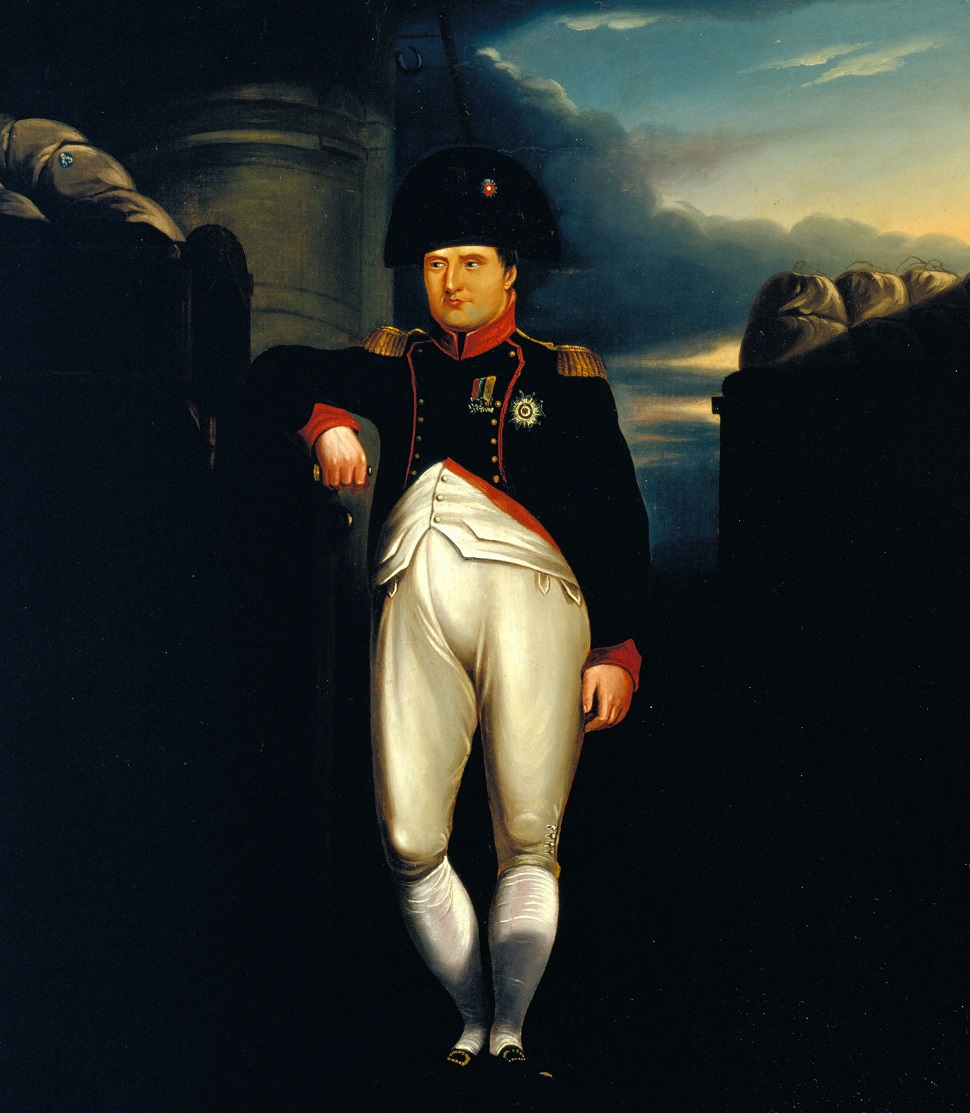 Visitors to The Box, Plymouth's major new museum, gallery and archive, can see a portrait of Napoleon in its 'Port of Plymouth' gallery.
The portrait was painted by John Harris the Younger (1791-1873), an English artist who specialised in pen and ink facsimile as well as miniature portraits, copies of printed landscapes and woodcuts. It shows Napoleon posing in all his finery, despite being a prisoner on board HMS Bellerophon in Plymouth Sound at the time: "Buonaparte is a fine-looking man……….Roman nose, good mouth and chin……….big belly, arms stout……….and shews a good leg. He wears a cocked hat……….like our three cornered ones……….white waistcoat and breeches and white silk stockings, thin shoes and buckles." (Ephraim Graebke, Assistant Surgeon, on HMS Bellerophon)
Some highly detailed bone models made by prisoners of war from the Napoleonic era can also be seen in the gallery. The models were created with handmade tools as well as a great deal of skill and patience and are detailed examples of high quality craftsmanship.
The Box will be open from 18 May from 10am-5pm Tuesday to Sunday. Admission to its galleries, including 'Port of Plymouth' is free, but tickets must be booked in advance.
Visit The Box Plymouth for more information and to book.
Enjoy a virtual tour