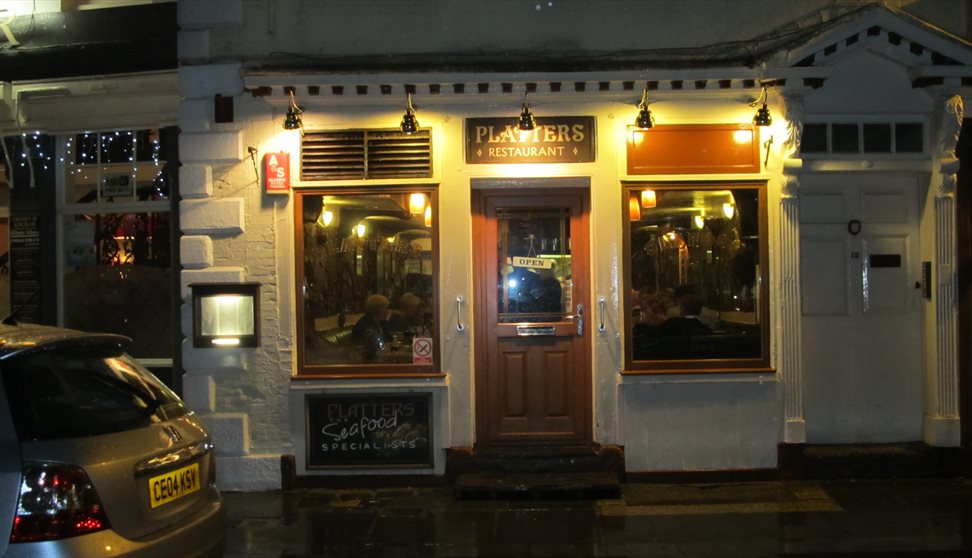 About us
Platters Restaurant Plymouth is the most fabulous seafood restaurant and you'll find us on Plymouth's historic Barbican. For 30 years we have sourced our fish from the Plymouth Fish Market, which originally was directly opposite the restaurant and has now moved 200 yards across the quay.
Diners come from all over the UK for the fresh local seafood and the warm welcome from this family owned restaurant. Platters is frequented by family and friends and you are always given the warmest welcome by the owners and the terrific staff (mostly family)!!!
The dishes are cooked by our talented chefs specialising in seafood and famous visitors have included Sir Andrew Lloyd Webber who declared that his meal at Platters was "the finest fish I have tasted" Come and enjoy the electric atmosphere, fine food and great hospitality.
If you love seafood it does not get any better than this.
Booking a table at Platters is simple; just phone them on 01752 227262.