Autact present 'The Duck' (Relaxed Performance)
Barbican Theatre
Castle Street
Plymouth
Devon
PL1 2NJ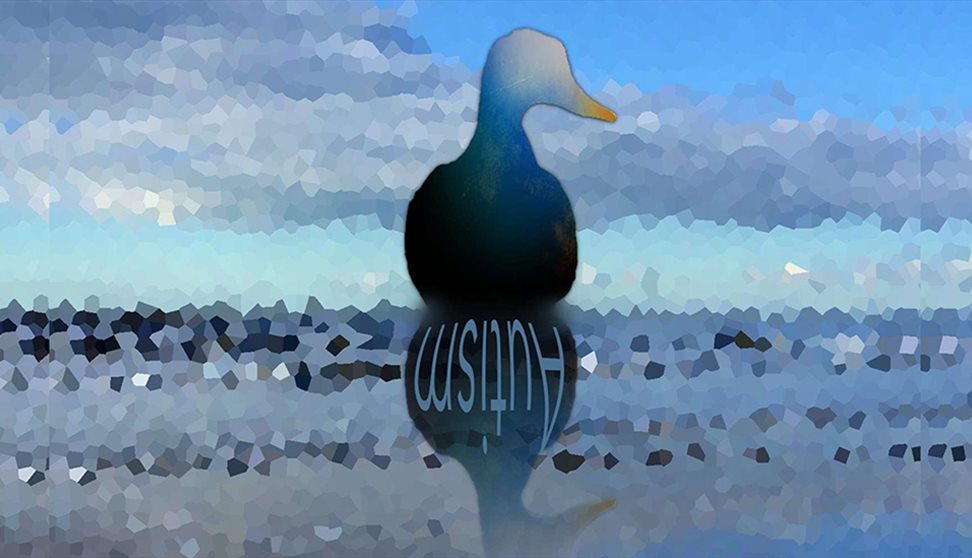 Prices
Tickets: £10 concessions, £12 full (inclusive of all booking fees)

Book: https://barbicantheatre.co.uk/whats-on/the-duck or call 01752 267131

If you have any special access requirements please call 01752 267131 or email info@barbicantheatre.co.uk
About us
Sat 28 Sept 7pm
Venue: Barbican Theatre, Castle Street, Plymouth PL1 2NJ
Age guidance: all
Running time: approx 50 mins
Tickets: £10 concessions, £12 full (inclusive of all booking fees)
Book: https://barbicantheatre.co.uk/whats-on/the-duck

"I am a duck. I am the paddling type, the one with the legs, the one that moves serenely through the world with a nod and a smile – or a flap and a… beaks can't smile, or maybe they always smile, is it a smile if the emotion isn't there too? I suppose it must be, I can do that, and when I do that I am still smiling, yes. With a flap and a smile."

A funny and moving new play written by autistic writer and poet, Rhi Lloyd-Williams. The Duck is an exploration of one woman's world after she is diagnosed with autism.

Starring Lucy Theobald, and Directed by Jo Loyn, prepare to be washed this way and that as you follow the tangential threads through her mind.

Patterns and connections are fashioned from fragments of memories in this powerful and beautiful play. Imagine you spent your whole life believing everyone was pretending to be someone else; that the mask you had constructed was the same as everyone else's, only to discover yours is the only mask. Imagine you are the swan who instead of finding your place in the world, built a duck-mask and learnt to waddle.

The Duck is a one-woman play designed to be as transportable as possible with accessibility in mind. Props are minimal – a chair, a sheet, paper and pens – and we are able to adapt to fit most spaces.

Our character is already in place as the audience enter, using her sensory bracelet. We open on the Duck receiving her diagnosis letter. We then follow her as she works back through memories of her childhood. She writes the labels she was given by others, such as "Naughty" "Arrogant" "Lazy", and holds them up.

The Duck is written to build a connection with the audience, and she often interacts with them as she explores who she is. The audience is not required to actively participate. She explains why she has used the label of 'Duck' instead of autism – because that label scares people, and ducks aren't frightening. By removing the label that comes with preconceptions and stereotypes, she is free to explain exactly how her autism affects her personally.

It culminates in her turning the tables on the non-autistics in the audience, and reading them their own labels, giving them a diagnosis in a patronising/reassuring tone, and reducing their behaviours to pathologies.

This is not about showcasing all autism, this is about having a rounded autistic character look at her own life – its joys and difficulties – and share it with honesty and vulnerability.

__________________________

What is a Relaxed Performance?

Ideal for anyone who would benefit from a more relaxed performance environment – including those with an autism spectrum condition or learning disability.

What's different?

– the lights in the audience will be up so that it's not too dark
– you can make noise during the show
– you can come and go as you please
– small changes will be made to the lights and sound so that the performance is more accessible if you have sensory sensitivities.
TripAdvisor