Drake Circus Wellness Week
Drake Circus Shopping Centre
1 Charles Street
Plymouth
Devon
PL1 1EA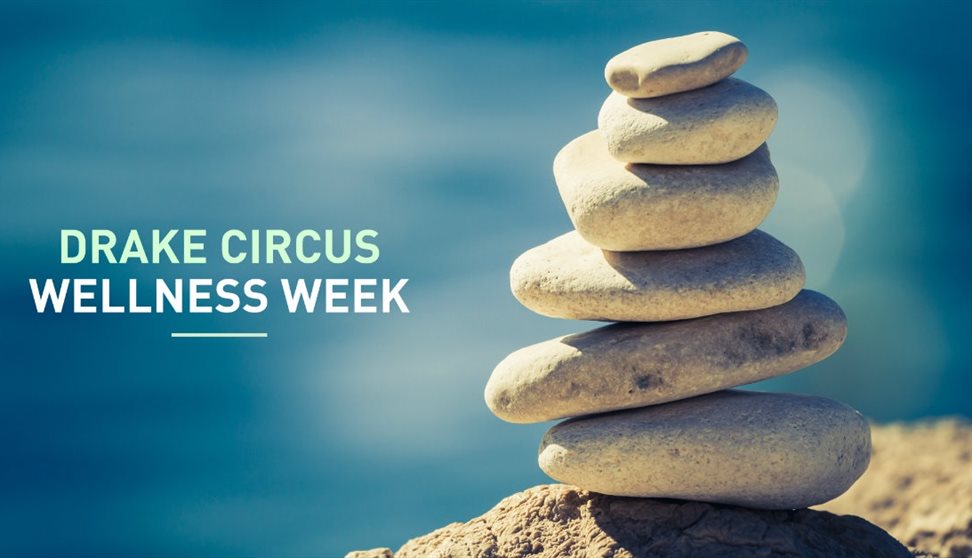 About us
Beat the blues with our Wellness Week. Join us from Monday 27th January to Sunday 2nd February in the atrium for a week of free activities to promote a healthy mind and body, and find out lots of information from our wellbeing experts!

Monday 27th January: Pure Gym will be in the centre offering free health checks and nutritional advice, including BMI, blood pressure and body composition, as well as giving away free day passes and YANGA water tasters. They will be offering three 10-minute HEAT masterclasses at 10am, 1pm and 5pm.

Tuesday 28th January: Livewell Southwest will be providing lots of information on stroke prevention and risk factors, as well as giving out healthy lifestyle advice and checking your blood pressure and pulse.

Wednesday 29th January: Horizons Counselling will be in the centre encouraging people to focus on the positives and acknowledge their strengths through a variety of written and verbal exercises, and teaching a selection of relaxation and mindfulness techniques.

Thursday 30th January: Plymouth Raiders will be sharing information about the 83 Foundation, which promotes active lifestyles via a variety of basketball related projects for all ages, and their Active Aging programme. Between 1pm and 5pm, you can meet the players with a new pair of teammates joining us every hour. Plus your little one can have a go at shooting with their mini hoop challenge.

Friday 31st January: The Andy's Man Club team will be in the atrium promoting the power of positive thinking with an interactive activity where you can post a positive thing you'd like to share on the board, and shred an 'off your chest' message. Plus, snap a photo with the Andy's Man Club selfie frame and share with #it'sokaytotalk.

Saturday 1st February: The Faculty of Health: Medicine, Dentistry and Human Sciences team at Plymouth University will be teaching you how to take someone's blood pressure and pulse and giving you the chance to try out the techniques you've learnt.

Sunday 2nd February: Drake Judo Club will be showcasing some Judo techniques, and inviting members of the public to try some basic techniques. Plus, you can find out more about Judo and the club.
TripAdvisor