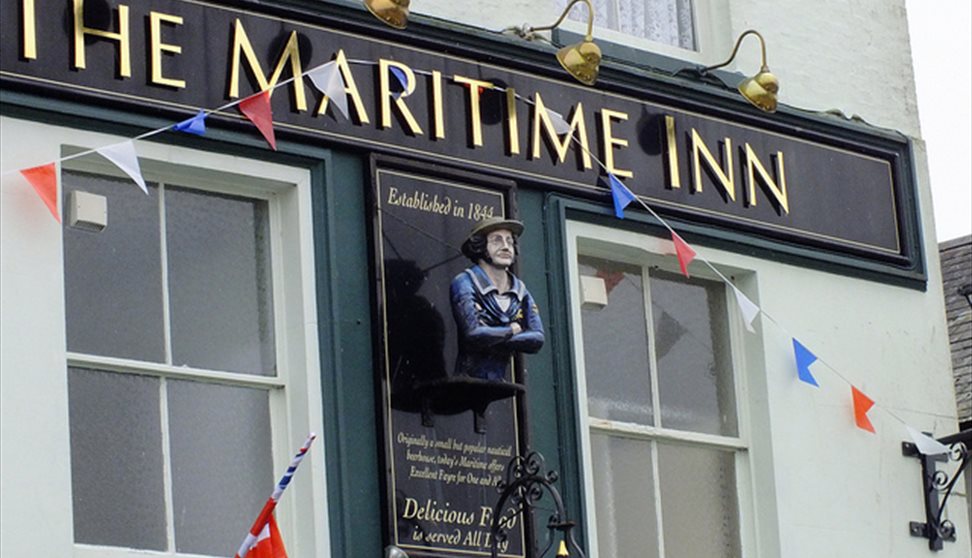 About us
The Maritime Inn is a traditional public house situated on the historic Barbican, Plymouth, and bridges the block along Southside ope, between Southside Street and the parade overlooking Sutton Harbour.
The Inn has traditional pub decor including beamed ceiling and stone flag floor and is one of the few bars in the area to have a dart board, and regular poker evenings.
The Inn is a popular and busy traditional pub with regular entertainment in the form of live music and sports events shown on the large television, in both the bar and the lounge. The outdoor area with a canopy, on the Parade, is popular come rain or sun, providing some welcome shelter from both.
An exciting new business venture has opened The Maritime Inn, promising quality, affordable Pub Fare; called 'SeaBreezes'.