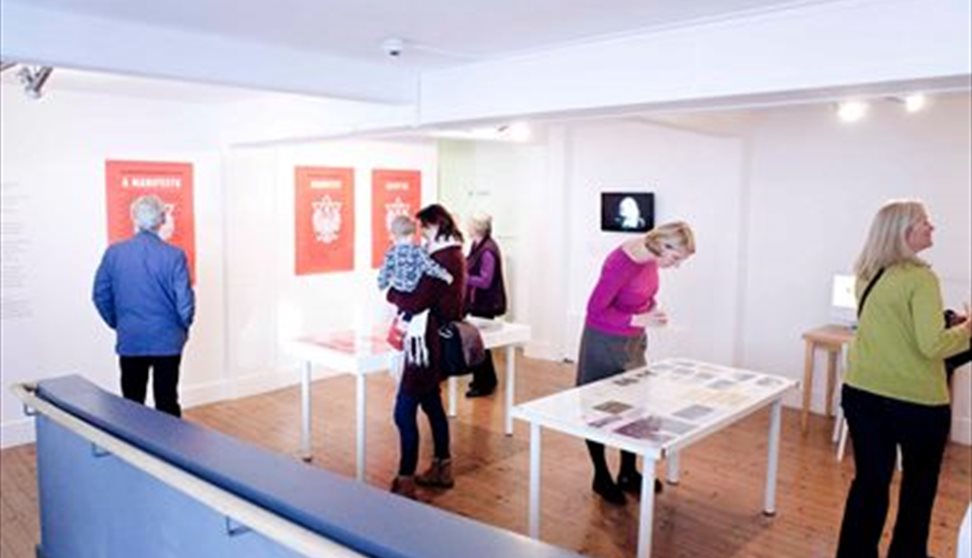 About us
The Centre has been around for over 50 years, offering some of the best exhibitions by local, national and international artists in a dazzling array of mediums. Among the influential and innovative artists with connections to Plymouth Arts Centre our exhibitors have included Beryl Cook, Patrick Heron, Tracey Emin, Allen Ginsberg, Peter Greenaway, Ralph Steadman, Vong Phaophanit, Richard Deacon, Andy Goldsworthy and Sir Terry Frost.
This rich and varied history has created a stimulating and exciting venue to visit, which is a truly a part of the cultural heart of Plymouth.
Plymouth Arts Centre is a nationally renowned centre for contemporary art, independent cinema and creative learning. Visitors will encounter art all over the building – in the Window Gallery, the Café and Restaurant and even on the external walls.
Creative exploration and critical enquiry are central to our programme of exhibitions, which offers opportunities to learn and collaborate with contemporary artists.
We also run a programme of Family-Friendly creative activities – Creative Play usually on the last Tuesday of each month for 2-6 year olds, Making Space for 8-13 year olds and we run monthly baby-friendly screenings for mums with babies under 12 months.
PAC Home is our membership network for artists, curators and writers, who live and work in Plymouth and the wider region, to support and foster a strong visual arts sector in the city.
Free wifi is available in all our public spaces.
TripAdvisor