Caroline Horton 'All Of Me'
Barbican Theatre
Castle Street
The Barbican
Plymouth
Devon
PL1 2NJ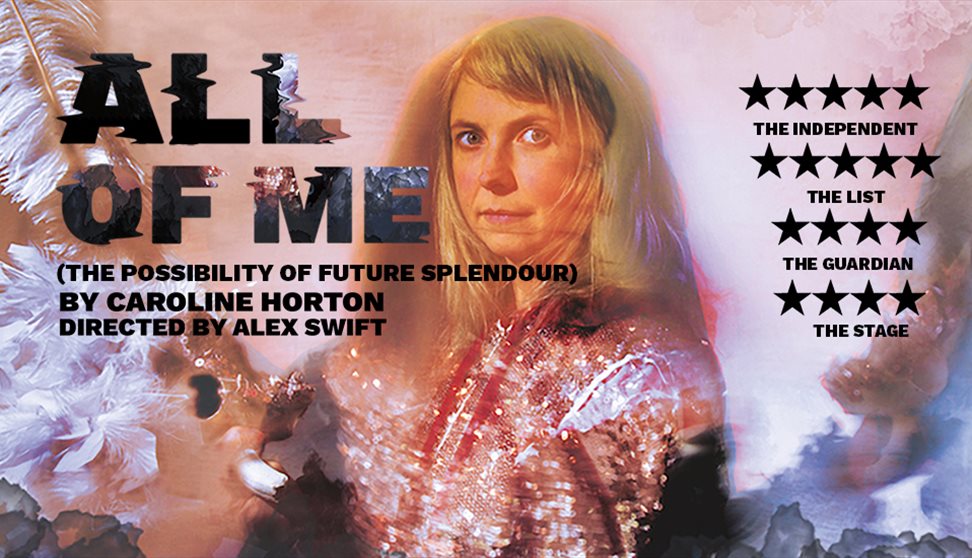 Prices
Pay What You Decide!
This is a Pay What You Decide event which means you choose what the show is worth to you!You can decide what you would like to pay now by adding a donation to your booking, or you can pay after you have seen the show at Barbican Theatre.
Looking around at other events going on in the city, we estimate that 1 ticket to similar events would cost £12.
There is no 'right' answer, we are not attempting to lead you to a specific figure.
You can pay £0 for your ticket.
About us
"Hello - I thought I'd introduce myself properly - as is polite."

Written and performed by Olivier Award nominee Caroline Horton - an intimate and absurd exploration of wanting to live, wanting to die and what can happen if we sit together with the dark.

Grudgingly hopeful, occasionally funny, Caroline reunites with director Alex Swift (Mess) to bring you an unapologetically dark show about dark things.

By Caroline Horton
Directed by Alex Swift

Winner of The Scotsman Mental Health Fringe Award 2019
The Stage Edinburgh Award 2019 recipient
Lustrum Award 2019 recipient

Age guidance: 14+. Contains some nudity, strong language, themes of depression & suicide

Trigger warning: This show contains themes of depression and suicidality, if you feel overwhelmed during the performance you are welcome to leave the theatre and return at any point. There are moments of loud noise.
Book Tickets
TripAdvisor