Medifest Plymouth 2020
Plymouth Guildhall
Armada Way
Plymouth
Devon
PL1 2AA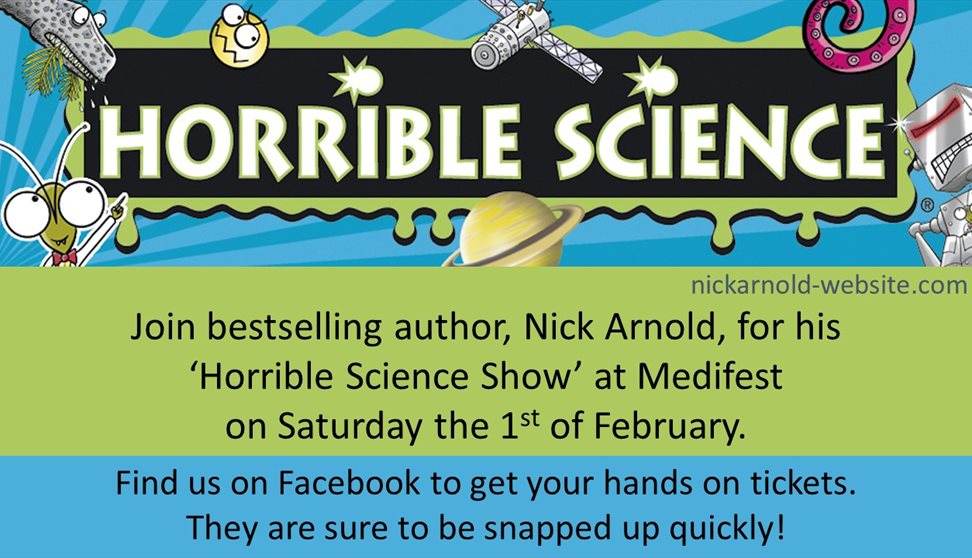 Prices
FREE for all ages!
About us
On Saturday 1st February, the Guildhall will be open from 10am to 2pm to all members of the public t​o come along and have a go at some fun and interactive experiments and activities.

Highlights include:
- Mad medical mayhem in Nick Arnold's Horrible Science Show
- Discover deadly diseases and their cures in our terrific talks
- Hands-on Virtual, Augmented and Mixed Reality demonstrations
- Gory and gruesome fake wound workshop
- Use your pedal power to create smashing smoothies
- Free health checks
- Pick the brains of real scientists
- Find out about a vast array of health related professions

Come and celebrate the past, present and future of health and science. Fun for all the family!

Find us on Facebook: Facebook.com/medifestplymouth2020
Follow us on Twitter: @medifestp
TripAdvisor