The Grand BAME Business Gala
Crowne Plaza
Armada Way
Plymouth
Devon
PL1 2HJ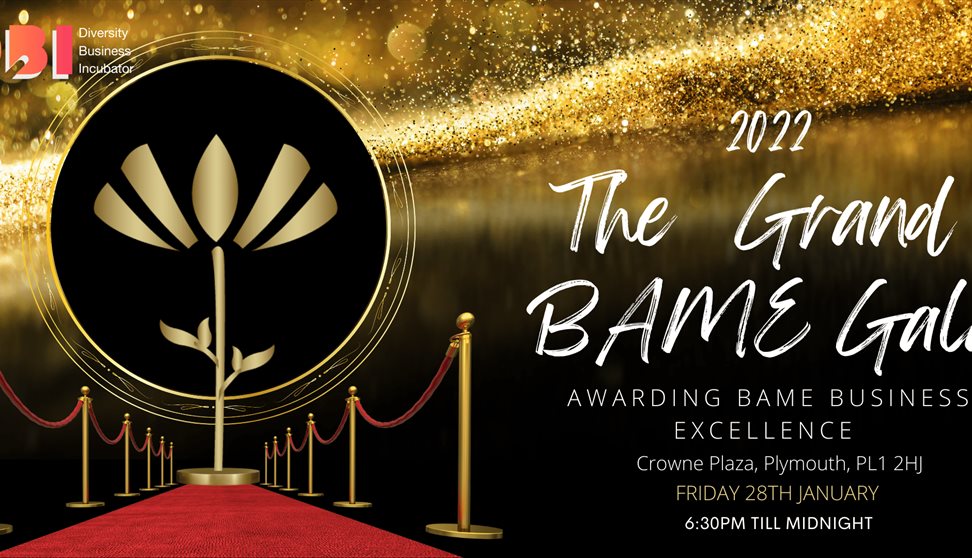 About us
The Grand BAME Business Gala is back!
Join us for an evening celebrating BAME excellence in business!

DBI Awards is created to be a respected establishment that highlights the great work BAME businesses achieve daily in Plymouth and the surrounding area. It is centred to meet this need and recognise, celebrate, and reward the success and commending improved business for BAME communities.

The Awards are proud to promote BAME excellence in business and we will continue to passionately champion business equality for all. The award is done through recognition by their peers in the community.

The theme of this year is a ''mind shift: seeing yourself differently''. This emphasis on developing a positive, inclusive young demographic culture, where diversity is respected and valued.

Our sponsorship packages are now available to buy!.
Email our team at info@dbi.org.uk for more information.
Book Tickets
TripAdvisor