Escape to retail therapy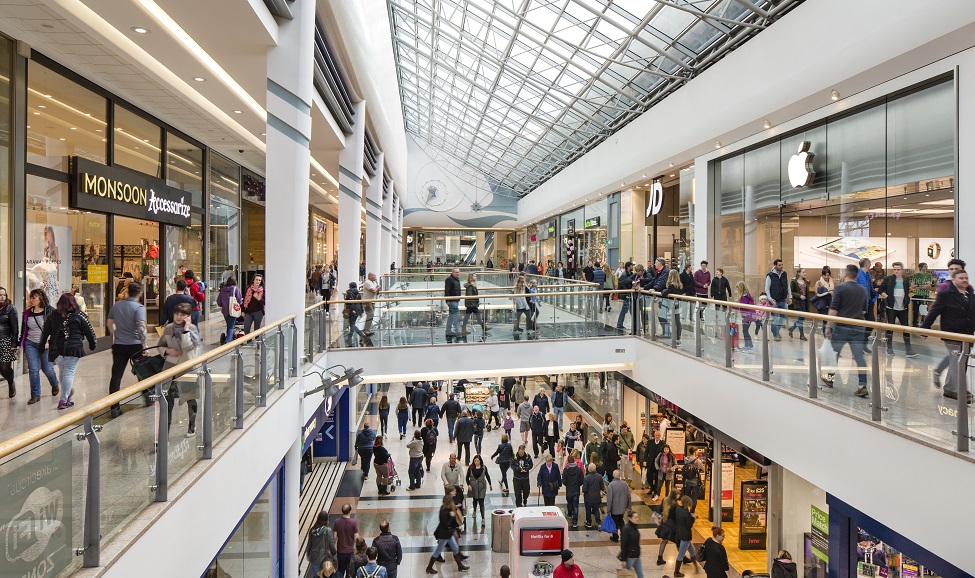 Drake Circus in Plymouth is the west country's most popular shopping centre with over 70 of the UK's top brand names and biggest stores in the region.
Head to Drake Circus to find big brands under one roof. There's something for everyone, with Joules, Cath Kidston, Skinnydip London, Jack Wills and many more.
A great place to start your shopping spree in Plymouth.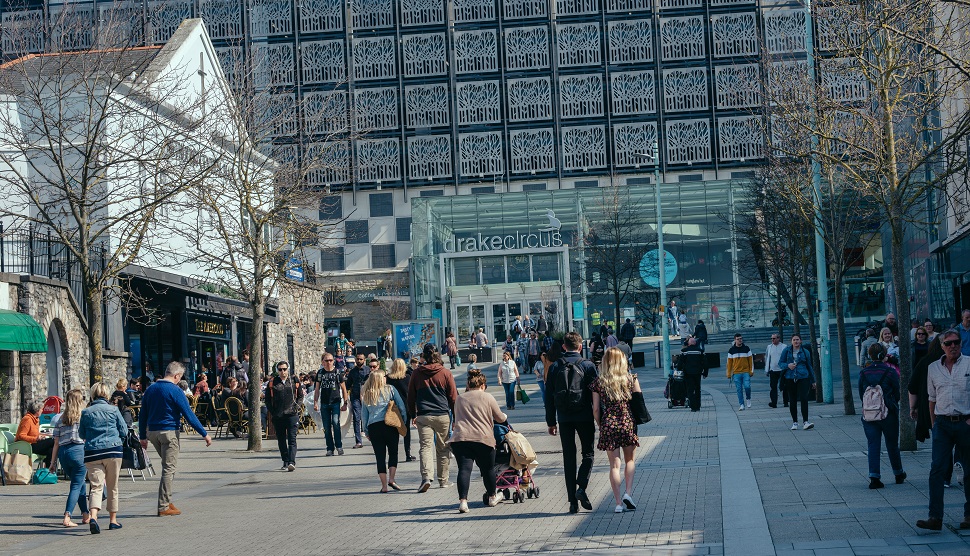 If you've not got long to spend in our great little city by the sea, make sure to take time for some of our favourite city centre spots.
The wide city centre pedestrianised streets are home to a fantastic array of high street brands and much loved independent stores providing everything from home wares and food and drink to clothes, jewellery and electricals.
Drake Circus is the west country's most popular shopping centre, with over 70 of the UK's top brand names and biggest stores in the region. Find all of your big name brands under one roof,with M&S, Next. Boots, White Stuff, Joules, Fat Face and Pandora to name a few!
The 150 stall Plymouth Market in the West End, home to incredible independent stores, is the place to head for fresh locally caught fish, fruit and veg, independent stores and stalls and a vibrant food and drink scene. Stop for a bite to eat at one of the food stalls, pick up the ingredients for your dinner or shop for clothes, crafts or beautiful jewellery, it's all on offer.
Or if you need a break from shopping why not visit The Barcode, a 14 screen cinema complex including IMAX & 4DX screens, restaurants and adventure golf.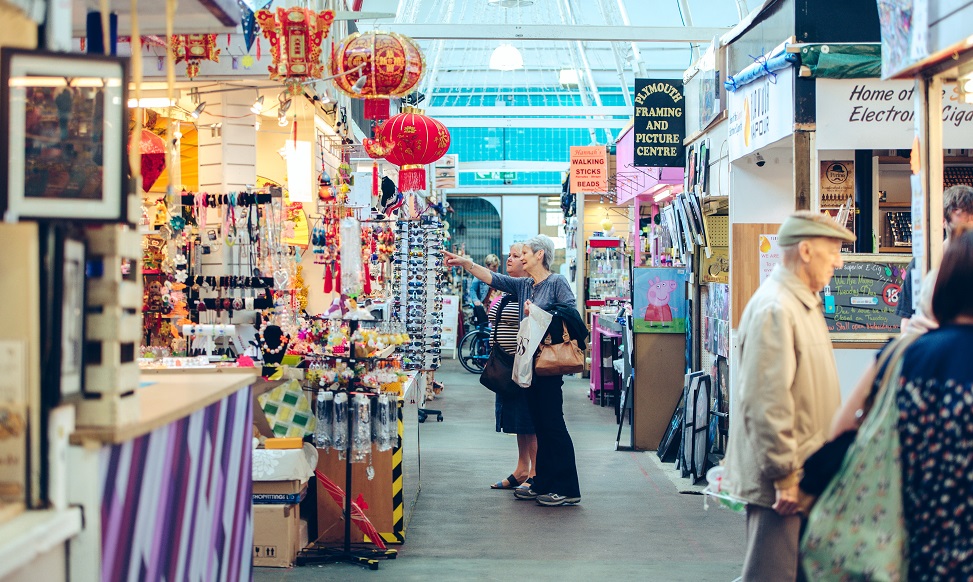 Plymouth's West End is a treasure trove of independent shops and the 150-stall Plymouth Market, making it the place to head for unique gifts and fresh produce. Stop for a bite to eat at one of the food stalls whilst you're there, offering a huge variety of tempting treats including sourdough pizza and freshly cooked Asian dishes.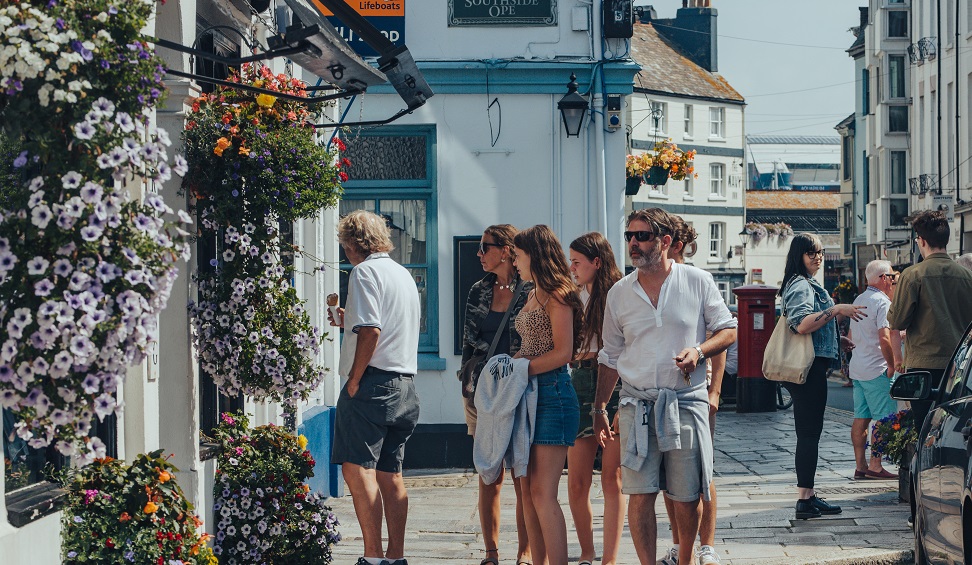 The historic Barbican and Sutton Harbour are the heart of the city's heritage with the oldest buildings and the greatest number of historical stories.
Plymouth's beautiful waterfront is home to a great range of art galleries, antique shops and quirky independent boutiques set amongst picturesque scenery and more than 200 listed buildings, many of them Tudor and Jacobean.
A wander along Southside Street will lead you to lots of art galleries, selling a range of originals and prints, plus unique glass and homewares, cards and posters. Don't forget the world famous Plymouth Gin Distillery is here too, so you can pick up a bottle of the city's favourite tipple or some extra special glasses.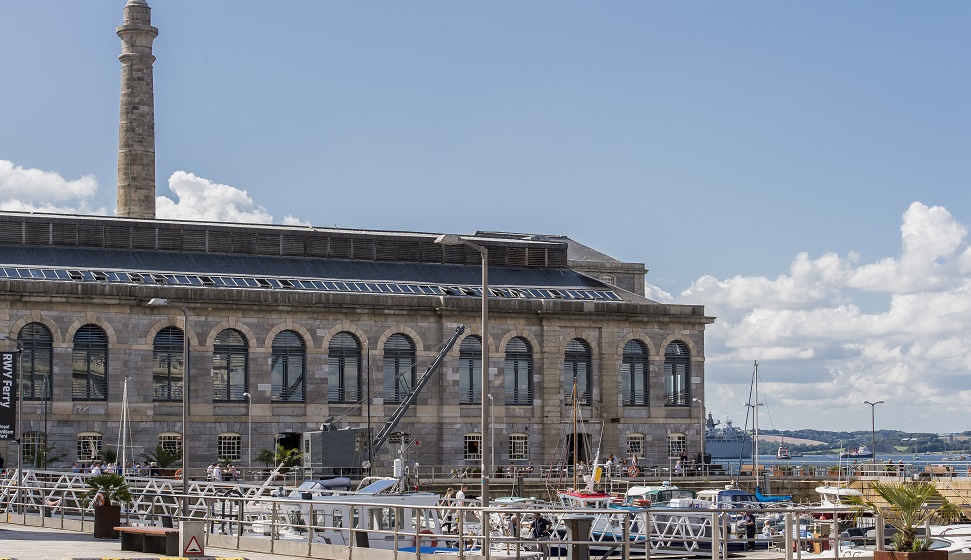 Designed by Victorian architect Sir John Rennie and constructed between 1825 and 1831, Royal William Yard is steeped in history. Considered to be one of the most important groups of historic military buildings in Britain, it is also the largest collection of Grade 1 listed military buildings in Europe.
The award winning Grade I listed Yard is home to a stunning range of leading restaurants, bars, galleries and independent shops.
Accessible by land and sea, the Yard has its own harbour with mooring facilities and Royal William Yard's own ferry service, which makes regular daily trips from the Yard to the Barbican Landing stage and Mount Edgcumbe and back.
For those wanting to enjoy an open space, visitors to Royal William Yard can relax on the lawn and take advantage of the sea views of Plymouth Sound through the tunnel which offers a perfect look out point.
Join our city's amazing cast of characters.
To shop locally and support our independent traders, please visit our website
For all the info on how to shop safely in Plymouth, please click here.