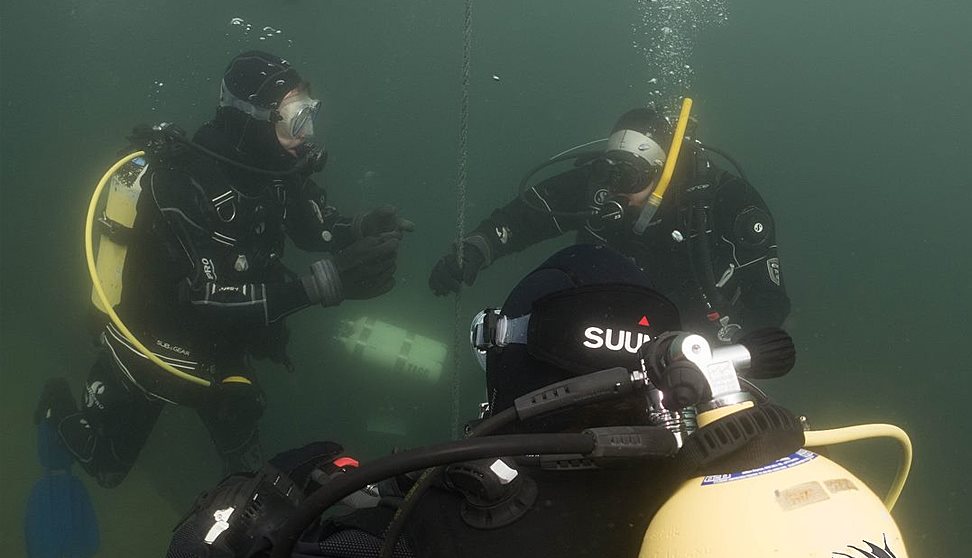 About us
Aquanauts Dive Centre, Plymouth welcomes you. Whether you are looking to do your first PADI Open Water course, Instructor training, to dive HMS Scylla, to charter a hard boat or are just looking for an air fill for your adventure diving plymouth, we can cater for all your diving needs. Your safety and enjoyment is paramount, so all of our fully qualified hardboat skippers are also diving instructors.

PADI Staff Instructor and GUE Tech 2 Diver, Brian Allen has been diving for 23 years since age 9. He is a keen wreck enthusiast and seasearch diver. Co-founder of Aquanauts Ltd, Brian has dived around the world before returning to his home town of Plymouth to set up the perfect UK dive centre. Aquanauts divers are well trained and equipped with all the skills necessary, enabling them to progress at a good pace and with ease. With a focus on quality and safety you can be sure you are receiving the best training possible, with kit that can be relied upon in the most extreme of conditions.

Plymouth's Diving is some of the best in the country, rivaled only by the likes of Scapa Flow in the Orkney's. We have more wrecks per mile of coastline around Plymouth than anywhere else in the rest of the world, and as such the diving here is extremely varied. From gentle reef, to stark amazing drop offs consisting of granite boulders and cliffs falling away to extreme depths. As Plymouth Divers we are extremely lucky to have such awesome conditions consisting of an average of 5-8m visability inshore, extending to 30m+ on our offshore sites.

The centre is located on an ideal site of Sutton Harbour. Our pool is located in a large property in Derriford on the outskirts of Plymouth and our facilities include a purpose built 3m deep pool, sauna, shop, lecture room, large equipment store, and the all important refreshments fridge. We have 30 sets of equipment, 2 boats, torches, video equipment , first aid kits and emergency oxygen. We also run a non-profit making club with over 150 well looked after members.

Aquanauts welcomes any and all from age 8 to 80. In diving, safety is paramount. Every training dive will involve at least 3 staff, the Instructor, the Rescue Diver, and the Dive Marshall. Every HSE recommendation is followed if not exceeded. With a care for quality diving, our shore training sites include the best in the area, Bovisand, Thurleston, Cawsands, Looe, Talland Bay, Firestone Bay and Devil's point as well as the beloved Plymouth Hoe, a challenging but very safe and accessible environment. Our boats can take you to all the local wrecks and reefs including the renowned James Egan Layne.

From 2004 we have been running Hardboat shuttles to the newest and only Artificial Reef in the UK HMS Scylla, being sunk by the ARC (Artificial Reef Consortium). Aquanauts is involved in numerous local activities and charitable community events. We organise annual Underwater Cleanups for the Marine Conservation Society and Project AWARE, teach disadvantaged groups, and also provide Rescue Divers for the Formula One Power Boat Races.