Curious About Plymouth - quirky heritage walks for the Curious!
Plymouth City Centre
Smeaton's Tower
The Hoe
Plymouth
Devon
PL1 2JU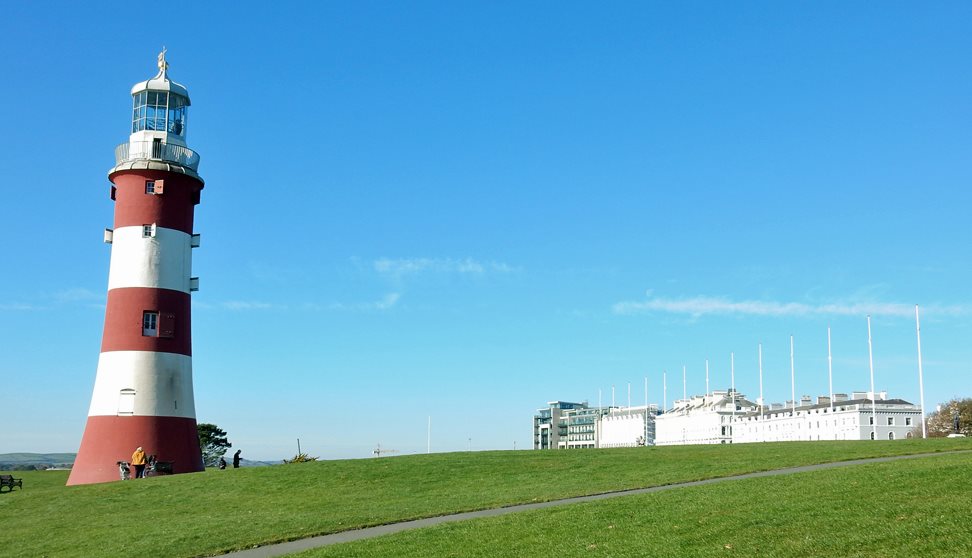 Prices
Prices are for up to four people. Use code VISITSW20 at checkout for 20% off all 2022 purchases.
About us
Have fun (re-)discovering Plymouth, spotting things you've never noticed before, with two quirky treasure hunt style heritage walks.
Curious About Plymouth is a fun and affordable way to get some fresh air, visiting not just the obvious places, but some unusual ones too, with hidden treasures to discover. Completing the treasure hunt keeps everyone actively engaged, urging you to look up, down and every which-way – so you won't miss out on any of the town's treasures. You'll learn all about the diverse culture, significant people and extraordinary events which have influenced Plymouth in becoming what it is today – at a pace which suits you!
The walk is a fun and social activity for all the family and friends. Different people can take on different roles - follow the map, identify picture clues, read directions, etc - it's ideal for children from the age of 6.
Walk 1:The Hoe to Sutton Harbour - 1.5 miles / 2.4 kms
From The Hoe are incredible views out to sea, with small ships scuttling by, and majestic warships plying their way to secret places. See the bowling green where Drake played before attacking the Spanish Armada. Walk alongside an historic Guildhall, and ancient churches. Sample some humbler streets in Old Town, then end your walk at the bustling Barbican district, and the busy harbour's edge.
Walk 2. Sutton Harbour to West Pier - 1 mile / 1.6 kms
Passing an historic gin distillery, and colourful shops, this walk takes you down a narrow street, purpose built in the 16th century for wealthy merchants and prosperous sea captains. A chance to visit an enchanting Elizabethan Gardens before walking by the Royal Citadel, built in the 17th century on the site of a fort. Finish your walk at West Pier, from where the Pilgrim Fathers once sailed to colonise America.
Visit our website to buy in printed booklet format (we post to you) or instant download format (you print at home, or download to your mobile (up to three devices), then explore in your own time. Use code VISITSW20 at checkout for 20% off all purchases in 2022.
Have fun & be curious!