Host Gallery- Movement on canvas by Jean Picton
12, Whimple Street
Plymouth
PL1 2DH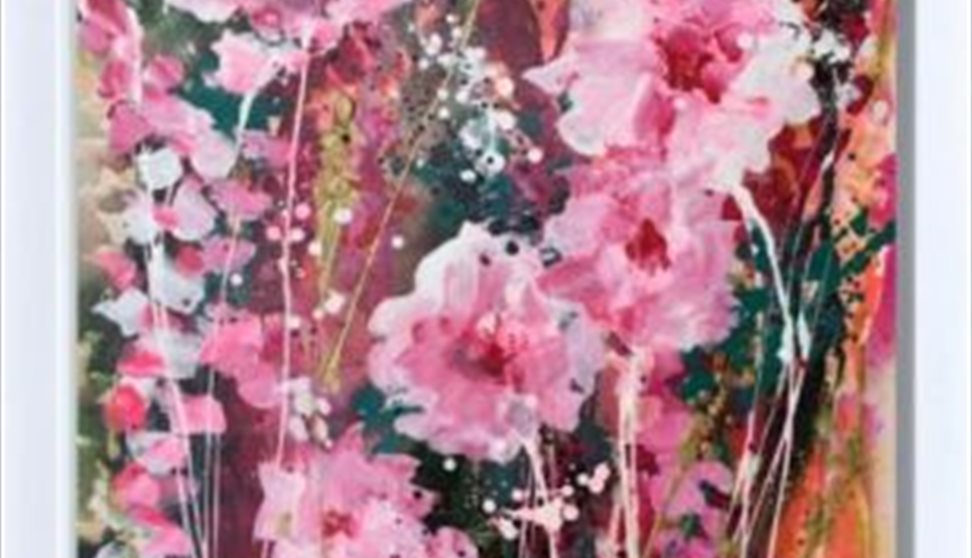 About us
Movement On Canvas
by Jean Picton
Saturday 5th - Sunday 19th May 2018
'Meet The Artist' Saturday 5th May.
Host Galleries are privileged to hold Jean's first major show in the South West.

Should you wish to receive an invitation to Jean's VIP preview night on Friday 4th May, please contact the gallery soon to register your interest 01752 310 116
THE STORY OF AN ACTRESS, PERFORMER
AND CREATIVE ARTIST

Jean joined the circus at the age of 14 and so began her theatrical career. From this modest beginning, by the 1950s Jean had established herself as an entertainer, touring virtually all of the provincial variety theatres in the UK including the London variety circuit -

"I feel my work is more about painting than flowers. the subject matter is just a means to explore the skill of tonal values, composition and the drawn line. I have moved through various phases in my development from minimalist poppy images to more complex structured paintings, exploring a deeper resonance of colour.

My latest works are the result of this thinking. I have taken the abstract form to a larger scale, intensified the colours by adding a resin finish, thus improving the 'movement' within the work. Where I am now is proving the most exciting of all my careers." J Picton
.
TripAdvisor