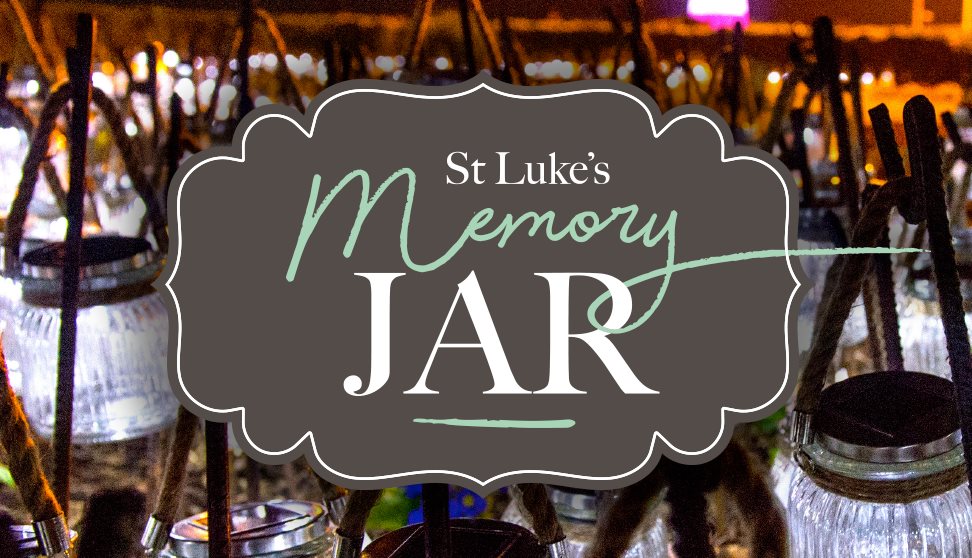 Prices
Minimum donation of £15
About us
We understand how important it is to be able to remember your loved ones; powerful and precious, memories are what help us keep in touch. We would encourage you to write and reflect upon yours, and that's why we have our memory jars. They are a special keepsake for everyone, regardless of whether your loved one was cared for by St Luke's.
We will be launching the display of everyone's memory jars in the garden on Plymouth Hoe on Sunday 6 May at 3pm with a special non-religious service including heartfelt readings and poems. We would like to invite you to join us at this time for remembrance and reflection.

You will be able to view the touching display until 28 May. St Luke's staff will be opening the garden between 3 – 7pm Monday to Friday (up to 10pm on Thursday), and 12 – 4pm at weekends, when you can visit and gain access.

Once the display has closed, you can collect your memory jar from the garden on 30 or 31 May and keep filling it for years to come.
TripAdvisor