Leaving the EU
Please see the following links for different avenues of support for your business following the UK exiting the EU. If you have concerns and would like to speak to a member of the Business Support Team, please contact invest@plymouth.gov.uk.
The Growth Hub has access to a range of resources provided by Government and partners which aim to help businesses plan for the various Brexit scenarios they may face. The Growth Hub has searched out relevant Brexit related information and guidance available from HM Government and from a range of organisations from both the public and private sector.
VAT arrangements are due to change significantly after the end of the transition period. The below website examines these changes, explains what you need to consider and suggests actions to take.
Find out more on the Business West website.
Published: 9 September 2020
Plymouth and Devon Chamber of Commerce and Plymouth City Council have jointly created a Plymouth Brexit Group. For further information contact the Invest team at invest@plymouth.gov.uk or reception@devonchamber.co.uk
Devon and Plymouth Chamber produced a useful Brexit booklet in September 2019 (some free-to-attend events may have already expired).
Published: September 2019
Next steps for business on GOV.UK
Prepare your business for the UK leaving the EU. Use this tool to find out:
What your business may need to do to prepare for the UK leaving the EU
What's changing in your industry
Information on specific rules and regulations
You'll need to answer 7 simple questions to get guidance relevant to your business.
1. Answer seven questions to be directed to relevant content
2. There are nine key areas of potential change following EU exit. Click the link and choose one of the nine key areas you are most interested in:
Employing EU citizens which includes: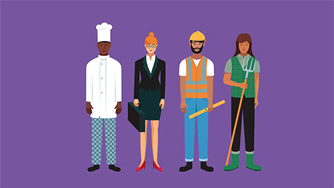 Changes to areas include movement of people, settled status and qualifications.
Importing, exporting and transporting which includes: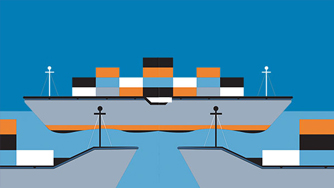 Changes to areas include importing or exporting goods, moving goods across borders, haulage permits, customs and tax.
Operating in the EU which includes: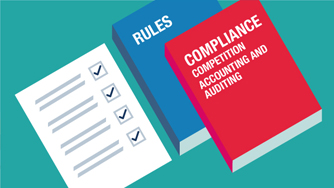 Changes to areas if your business operates in the European Union.
Regulation and standards for products and goods which includes: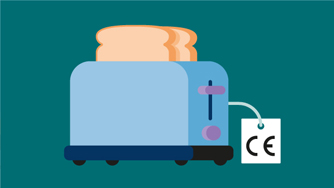 Changes to areas if you sell physical products or goods in the UK.
Using personal data which includes: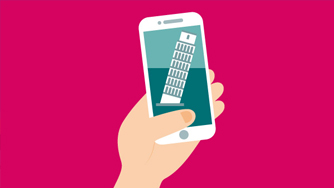 Changes to exchanging personal data with another organisation in Europe.
European and domestic funding which includes:
Changes to funding for areas include research and higher education, social and structural development and sector-specific funds.
Intellectual property which includes: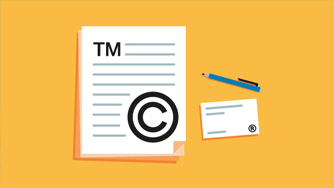 Changes to areas include copyrights, trademarks and patents.
Energy and climate which includes: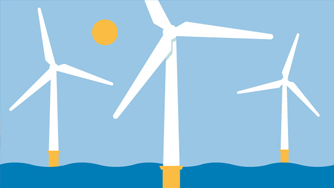 Changes to areas include energy, renewables, the nuclear industry and regulated carbon emissions.
Public sector procurement which includes: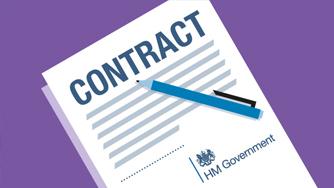 Changes to areas include government contracts.
3. Sign up to email alerts about EU exit on GOV.UK
4. Download this leaflet on preparing your business for EU exit and the governments every day support for business.
The Department for International Trade has released further information for UK businesses about bidding for overseas contracts if there is a no-deal Brexit. For more information click here.
The UK officially left the European Union (EU) on 31st January 2020. This means businesses will have to apply the same customs rules to goods moving between the EU and UK as they would for the rest of the world. From early October 2019, customs intermediaries, traders and hauliers who complete, or intend to complete customs declarations, following the UK's exit from the EU, can apply for funding for training and IT.
In November 2020, HMRC changed the customs grant scheme to allow more people to access the funding and help ensure they are ready to trade with the EU after the transition period ends.
Customs intermediaries – including customs brokers, freight forwarders and express parcel operators – as well as traders who complete their own declarations, are among those who may benefit from the new co-funded training project under General Block Exemption Regulations (GBER). Through the co-funded training project grant, organisations can receive up to 2 million euros where they co-invest as well.
HMRC are also now allowing traders who are new to customs to apply for grants of up to £1,000 per organisation to support the cost of basic customs training. This will help traders understand what is involved in making customs declarations and can help them prepare for when they speak to an intermediary.
Another change HMRC has introduced to the customs grant scheme is that businesses with Authorised Economic Operator (AEO) status who have had a base in the UK for less than 12 months can also now access the grant scheme. This will encourage new entrants to the intermediary market.
The current phase of the customs grant scheme opened for applications on 29‌‌‌ ‌July with a record £50 million investment as part of the measures to accelerate growth of the customs intermediary sector and help meet the increased demand it will see from traders from 1‌‌‌ ‌January 2021.
Grants will be issued on a first come, first served basis and applications will close on 30‌‌‌ ‌June 2021, or earlier if all funding is allocated. Applications for the co-funded training project, trader training and for AEO businesses opened on 16‌‌‌ ‌November 2020. For more information on the scheme and how to apply, please read the guidance on GOV.UK
The UK will enter a period, known as the transition, until 31 December 2020. During this period, all EU rules and regulations will continue to apply to the UK. Virtually nothing will change for businesses or for the public. This will give everyone more time to prepare themselves for the new agreements that the EU and the UK will conclude concerning their future relationship after 31 December 2020. If both the UK and the EU agree, this transition period may be extended once by two years, meaning it could remain in place until 31 December 2022. Prime Minister Johnson has said, however, that he will not seek an extension.
The purpose of the transition is to enable a new wave of UK-EU negotiations to take place. These talks will determine what the future relationship will eventually look like. Both sides have already outlined their broad aspirations, in a 27-page document known as the political declaration.
Although the UK will cease to be an EU member, the trading relationship will remain the same and it will continue to follow the EU's rules, such as accepting rulings from the European Court of Justice.
The transition also means the UK will continue to contribute to the EU's budget for the duration.
You need to act now if you're
Get the complete list of what you need to do for you, your business and your family.
Published: 10 November 2020
The Department for Business, Energy and Industrial Strategy (BEIS) have published a leaflet with information to help small businesses prepare for when the UK leaves the EU.
The EEF has produced an incredibly useful tool for manufacturers to utilise in order to get Brexit ready. This Toolkit, produced in partnership with experienced customs and export software developers, i2i Infinity, addresses the key trade and customs issues British importers and exporters will face. The Toolkit asks the manufacturer a series of questions to help customise the results for their particular sector, product, supply chain and import/export situation. The programme will then create a customised report that summarises the tariff costs and customs issues that a particular company will face in importing and exporting with the EU.
British Chambers of Commerce have created a list of 24 business critical questions that businesses across the UK should be asking currently. To read the questions click here
Sector Factsheets to Prepare for EU Exit
If the UK leaves the EU without a deal, there may be changes that affect your business. The Department for Business, Energy and Industrial Strategy have published additional sector factsheets, to help you prepare for a no deal EU Exit. They bring together the top issues for each sector and provide overview guidance. Factsheets are now available online for the following sectors:
The EU Settlement Scheme is now fully live on GOV.UK and will be open to applications irrespective of a deal or no deal scenario. Employers should continue to conduct the same right to work checks as they currently do.
How to Import & Export goods into the EU through roll on roll off (RoRo) locations after Brexit (Not including Northern Ireland). Check the changes for traders at gov.uk/brexit
You need to take new steps to export live animals, meat and dairy to the EU. Check what you need to do by following this process. Learn more at gov.uk/brexit
You need to take new steps to export chemicals to the EU. Check what you need to do by following this process. Learn more at gov.uk/brexit
Get Ready for Brexit Videos
Government has produced 11 'how to prepare for Brexit videos' aimed at business. The topics they cover are:
HMRC is extending arrangements already announced for traders to use Transitional Simplified Procedures (TSP) which will make importing easier. This includes:
An extension of the date when the first supplementary customs declarations must be submitted, and any import duties must be paid, to 4 October 2019, with subsequent declarations submitted monthly; making TSP available at all UK ports if the UK leaves the EU without a deal.
TSP is designed for businesses importing goods to the UK from the EU that may be new to import declarations. Once they have registered for an EORI number they can take the simple next step and register for TSP. Both are free and quick to do.
HMRC is urging all importers to make the necessary preparations should we leave the EU without a deal.
Go to gov.uk for the full news story and more information.
This is where you can find the information from the Government that has been published so far for your business to prepare for EU exit. You can change what information you get using the checkboxes. Come back to this page regularly or sign up to receive emails when new information is published.
Further guidance