Useful Documents
We have produced Business support guides for start-ups and existing businesses, and includes details of business advisors, financial options, networks etc.
---
The seven sector factsheets provides further information and stats into Advanced Manufacturing, Business Services, Creative Industries, Digital Economy, Marine Sector, Medical, Health and Life Sciences and Tourism and Leisure.
---
We have pulled together a useful overview of the attributes that make Plymouth a prime place to invest with our Driving Growth in Britain's Ocean City publication.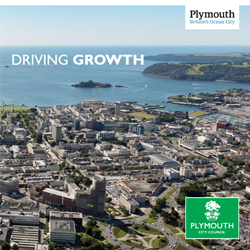 ---
Produced as part of ICE's 200th anniversary celebrations, 'Engineering Plymouth' illustrates the city's engineering journey through time before focusing on its future and the people tasked with leading its current major engineering projects.
---
The Plymouth Investment Guide, highlights our many exciting development opportunities and why Britain's Ocean City is the perfect place to invest.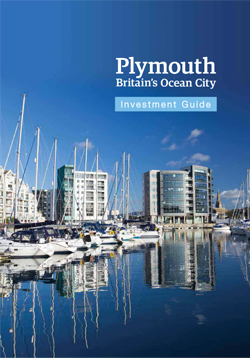 ---
Please have a look at our exciting Plymouth Event Sponsorship Opportunities 2018 brochure. We have sponsorship opportunities for our spectacular events held throughout the year. Our hugely popular family-fun events promises a marketing boost to your company's profile. The events are also supported by our social media channels and network of partners.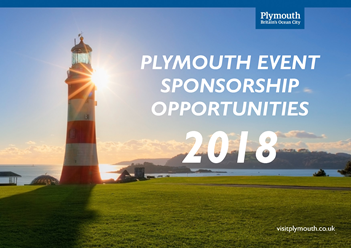 ---
Plymouth's Book of Wonder contains a range of interesting facts about the city, from our unique maritime history to our modern multi million pound investments.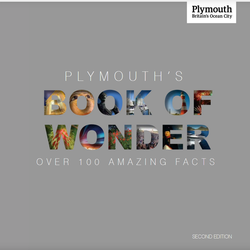 ---
There's a lot to see and do above the water around the Plymouth, but do you know what's beneath the surface? You might be surprised... there's a wealth of marine life right on your doorstep, which is why the Plymouth Sound and Tamar Estuaries is a Marine Protected Area. Click here or on the thumbnail below to watch the video.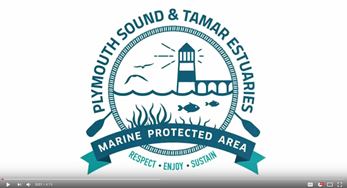 ---
We have produced the Superfast Broadband in Plymouth document to explain what superfast is all about, and why it is good for you and your business.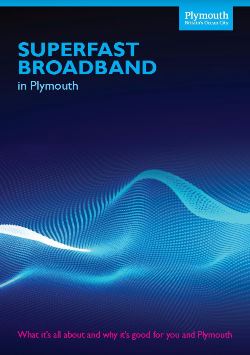 ---
If you're an ambitious business in the Marine Industry, we share your passion for growth and success. Oceansgate will provide the perfect investment opportunity as this unique 35 hectare site, on the southern edge of Devonport Dockyard, offers deep water access to the English Channel and an unrivalled location to create a world class hub for marine businesses.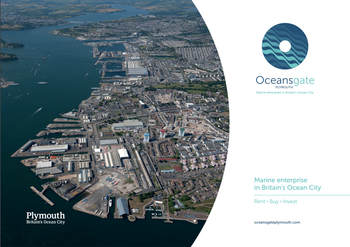 ---
We are a confident and growing city which is undergoing a cultural revolution, from our exceptional creative industry to our international marine sector. That's why we have created the Living and Working in Plymouth guide, showing the reasons why there is quite simply nowhere better to live, work and play than Plymouth.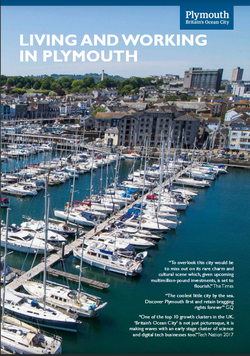 ---
The STEM Plymouth Strategic Plan has been developed by Plymouth's private, public, military and third sectors and lays the foundations to 2022 to secure Plymouth's future and support our region as the South West's STEM city.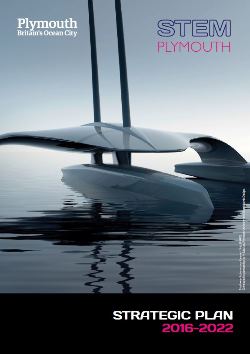 ---
We have produced Plymouth: The Social Enterpise City brochure to highlight some of the great things that are happening in the world of social enterprise, and within our city. Plymouth was announced as one of two social enterprise cities in the UK in September 2013. The accolade marked the start of Social Enterprise UK's Social Enterprise Places programme.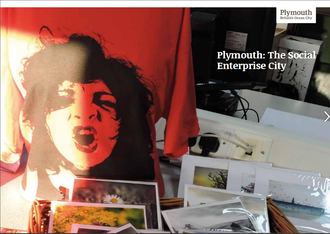 ---
In 2020 the United Kingdom, United States of America and the Netherlands will commemorate the 400th anniversary of the sailing of the Mayflower. Mayflower 400 is a programme of events on a transformational scale. It is a platform for an international commemoration of the remarkable relationship between our nations which began with the sailing of the Mayflower on 16 September 1620.