This week a voyage crew of 24 young people (15-18year olds) of all backgrounds have been taking part in SEA The Future, a seven day oceanography voyage aboard T/S Pelican of London. Voyaging from Mayflower Marina last Monday, this first of a kind, proof of concept returns (after an amazingly successful ocean science expedition) on the afternoon of Saturday 31st August 2019.
SEA The Future is a Plymouth based oceanographic voyage to inspire and enable the next generation of ocean citizen scientists. This will enable them to be part of the worldwide ocean community who deliver the oceans we need for the future we want. The goal is for more young people to increase their self-confidence and have an increased sense of their potential to influence environmental change.
The T/S Pelican of London is an ocean going, sail training ship that is 45M in length, with 43 berths, a professional crew and registered and equipped for offshore, worldwide, expeditionary voyages. The ship has been specifically designed to give up to 28 young people an exciting, exacting and exhilarating seafaring experience.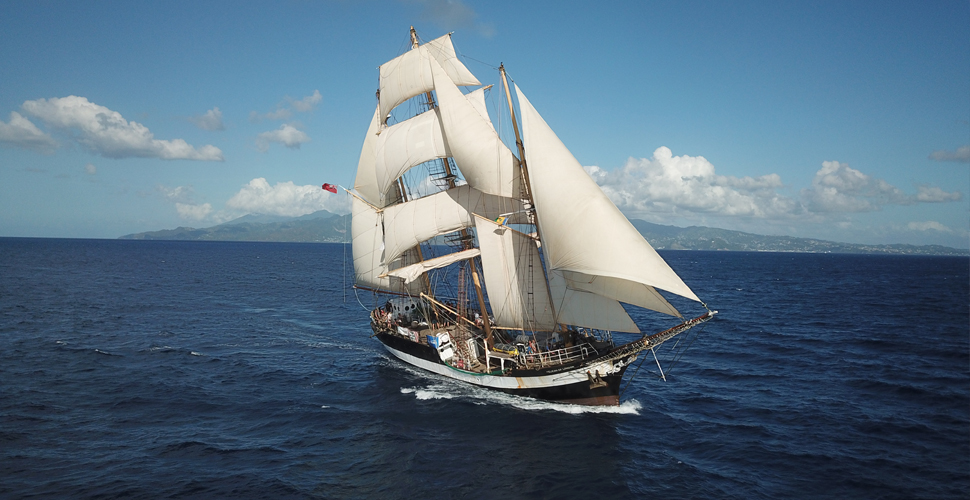 The aim of SEA The Future is for the Pelican to become a sailing ocean science centre that will enable young people of all backgrounds to take oceanographic observations, and undertake experiments using fixed methodologies that support research and broaden our understanding. The crew will also include a team of five ocean scientists from University of Plymouth, Ocean Science Institutes and is part of the 'broadening inclusion' and STEM initiatives.
The United Nations have declared a Decade of Ocean Science for Sustainable Development from 2021 to 2030. Scientific understanding of the ocean's responses to the many pressures and management action is fundamental to safeguarding the marine environment. We need future generations of young people who able to undertake the ocean observations and research that are essential to predict the consequences of change, design mitigation and guide adaption.
0 Comments